Steam Boiler For Thermal Power Plant
2015-12-25 14:48:15
Thermal power plant is the most conventional source of electric power. It produces electricity by burning fuel in a boiler to heat water to produce steam. Water is heated and turns into steam, then the steam at tremendous pressure flows into a turbine, which spins a generator to produce electricity. The steam is cooled, condensed back into water, and then recycled to where it was heated.
Main parts of thermal power plant
1.Coal conveyor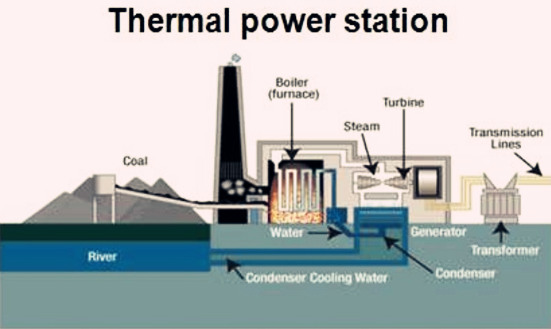 2.Stoker
3.Pulverizer
4.Boiler
5.Coal ash
6.Air preheater
7.Electrostatic precipitator
8.Smoke stack
9.Turbine
10.Condenser
11.Transformers
12.Cooling towers
13.Generator
14.High - votge power lines
Steam boiler in thermal power plant
Boiler or more specifically steam boiler is an essential part of thermal power plant. Thermal power plant is usually referred as coal thermal power plant. Generally, bituminous coal, brown coal and peat are used as fuel of boiler in a coal power station. The coal is used as boiler fuel has volatile matter from 8 to 33 % and ash content 5 to 16 %. To increase the thermal efficiency, the coal is used in the boiler in powder form.
Circulating fluidized bed combustion as a clean combustion technology is used in boilers and the coal fired CFB boiler is more and more applied in thermal power plant. CFBC Steam Boilers can burn a variety of fuels including low grade coal fuel such as coal gangue, chain slag, and blast furnace gas that other furnaces cannot burn. It has advanced combustion system to make the combustion efficiency as high as 97.66%.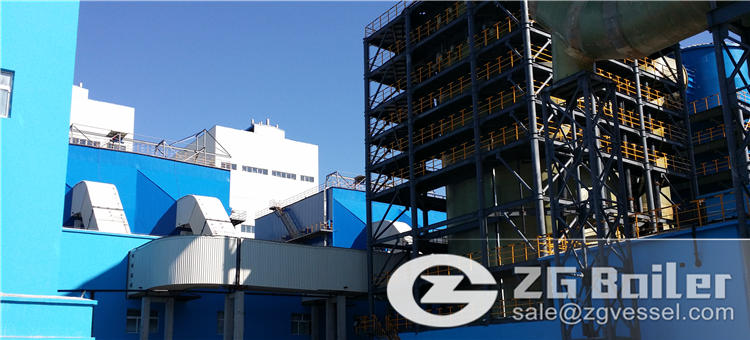 coal fired CFB Boiler in thermal power plant
In a coal thermal power plant, the coal is burnt into the furnace of steam boiler, then high pressure steam is produced in the boiler. This steam is then passed through the super heater, where it further heated up.=This supper heated steam is then entered into a turbine at high speed. In turbine this steam force rotates the turbine blades that means here in the turbine the stored potential energy of the high pressured steam is converted into mechanical energy.
Get An Instant Quotation
For all inquiries, please fill in the form below (* are required) to send us a brief message, and we will get back to you as soon as possible.