In 2023, ZBG Group Successfully Passed the Asme Renewal Review
2023-07-13 09:52:04
Recently, after being reviewed by the joint inspection team of the American Society of Mechanical Engineers (ASME), ZBG Group successfully passed the renewal review of the ASME certificate again. This is the fifth time that ZBG Group has passed the renewal review since it obtained the ASME qualification certificate in 2008, which is of great strategic significance for the company to further expand overseas markets and enhance international competitiveness.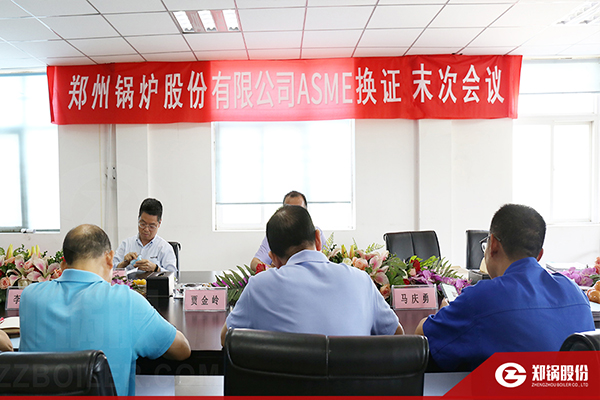 Zhengguo shares ASME renewal review meeting
ASME certification is the most authoritative design and manufacturing qualification certification in the boiler and pressure vessel industry in the world, and it is a pass for boiler equipment manufacturers to enter the international market. As the most widely used standard in the international market, holding an ASME certificate can prove that the company's management and technology have reached the international level.
The successful renewal of the ASME steel seal shows that the technical level and manufacturing strength of Zhengzhou Boiler Co., Ltd. have been recognized by international authoritative organizations again, which will help Zhengzhou Boiler's international market share and brand influence continue to increase.
ZBG Group Co., Ltd., as the first batch of boiler manufacturing enterprises in Henan Province to obtain ASME stamp authorization, always puts the safety, reliability and durability of products in the first place, continuously improves technology and processes to ensure that products meet the highest standards. Foreign users have provided a large number of high-quality, high-efficiency, and energy-saving boiler products, and have won the trust and recognition of overseas customers by virtue of their excellent quality.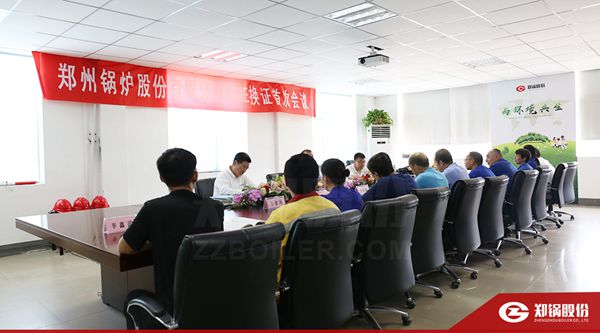 Zhengguo shares ASME renewal review meeting
In addition to ASME "U" & "S" certification, ZBG Group has successively obtained ISO9001 quality management system certification, CU-TR certification of Russia-Belarus-Kazakhstan Customs Union, Malaysia's DOSH certification and other authoritative boiler certifications at home and abroad. At present, ZBG Group has provided high-quality products and services to more than 80 countries and regions around the world, bringing considerable value increments to domestic and foreign customers.
The soul of quality comes from ingenuity. In the future, ZBG Group will continue to adhere to the core values of "quality first, customer first", stick to the road of quality, further strengthen quality management, improve R&D capabilities, increase international market expansion, and strengthen exchanges with international partners To establish the reputation of Chinese national brands in the global industry, and continuously enhance brand influence and competitiveness.