ZBG Group 6 Ton Gas Fired Steam Boiler Sent to Kazakhstan
2023-04-24 09:20:31
Recently, the 6 ton gas fired steam boiler produced by ZBG Group, the boiler model is WNS6-1.6-YQ, is being delivered in an orderly manner. It is reported that the boiler is mainly exported to Kazakhstan to supply gas for the production of building materials factories.
6 tons of gas-fired steam boiler technical parameters
Boiler model: WNS6-1.6-YQ
Design output: 6t/h
Rated steam pressure: 1.6MPa
Rated steam temperature: 204YQ
Feed water temperature ℃: 105
The 6-ton gas-fired steam boiler belongs to WNS fuel-fired gas-fired steam boiler. The internationally popular three-return structure is adopted, and the large-volume design of the combustion chamber makes the combustion more complete; a series of testing and debugging work has been carried out before the boiler leaves the factory to ensure the quality of the boiler leaving the factory. When burning gas, coal gas, natural gas and liquefied petroleum gas can generally be used as fuel.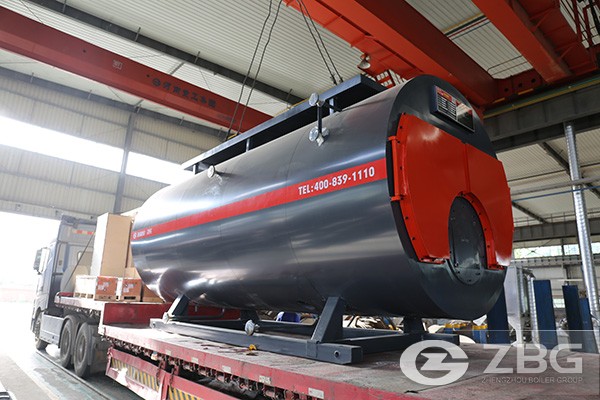 ZBG Group 6 Ton Gas Fired Steam Boiler
Get An Instant Quotation
For all inquiries, please fill in the form below (* are required) to send us a brief message, and we will get back to you as soon as possible.