Brown Coal 20 Ton Steam Boiler
2015-11-11 16:43:53
Coal steam boilers are manufactured and supplied by us that are quality driven and are precisely designed by our highly skilled professionals adhering to international quality standards. The 20 ton coal fired steam boilers have won high praise.
Brown coal 20 ton steam boiler
SZL Series 20 t/h Coal Boiler is shop assemble water tube steam boiler. It is bi-drum chain grate boiler burning brown coal. The boiler furnace adopts membrane water-cooled wall structure. The tubes of water-cooled wall go down to the up side of the furnace which forms the front and rear arches so that the seal structure and intensity of back arch are enhanced and the cubic of the furnace and heating surface are enlarged.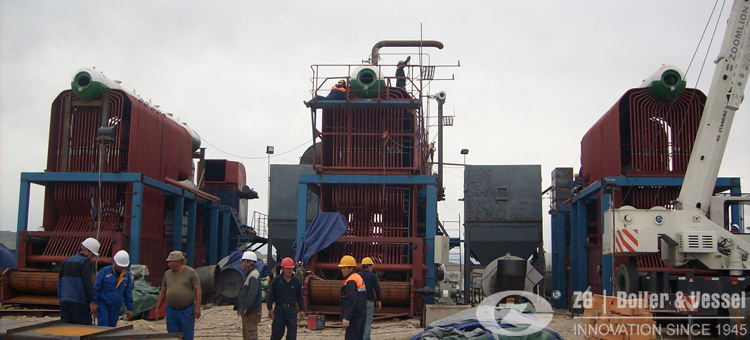 There are end combustion chamber and convection tube tank in the back of the furnace with fixing an economizer in the rear. After through the furnace, end combustion chamber, convection tube tank and economizer, the flue gas came into the flue duct in the rear, and then went by dust precipitator, induced draft fan &chimney, and was discharged into the air in the end. There is secondary air laying out in the front wall, which is controlled by valves and could be put into service to enhance the combustion and increase the combustion efficiency when using biomass fuel as boiler fuel.
Mongolia 20 ton chain grate steam boiler
There are three sets of 20 ton chain grate boiler installed in Mongolia in 2013 for central heating. From the feedback from our client, the boiler is still operating well. More details about the project, contact us!
Get An Instant Quotation
For all inquiries, please fill in the form below (* are required) to send us a brief message, and we will get back to you as soon as possible.