14000kw Gas Hot Water Boiler With Asme Certification
2023-05-08 08:36:02
The 14000kw gas-fired hot water boiler here refers to a 14MW, which is a 20-ton gas fired hot water boiler. The 14,000kw gas-fired hot water boiler produced by ZBG Group can provide a heating area of ​​200,000 square meters.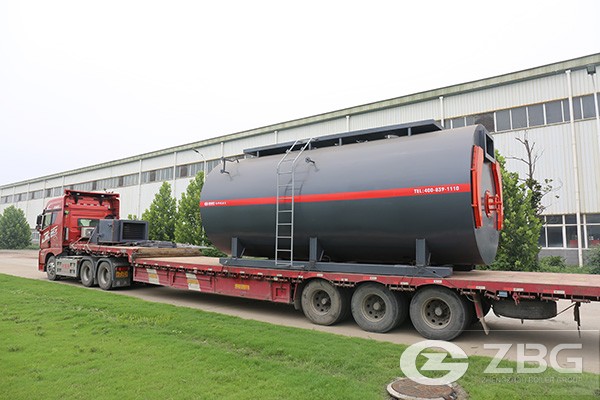 14000kw gas-fired hot water boiler
Here is an introduction to asme certification. ASME boiler and pressure vessel specifications (except mobile pressure vessels) have been adopted by almost all states in the United States, provinces in Canada and Mexico (except South Carolina) as boiler and pressure vessel safety regulations. This means that all boilers and pressure vessels used in North America within the scope of the ASME code must be designed, manufactured and inspected in accordance with the requirements of the ASME code, and the ASME stamp must be applied. This is mandatory. After obtaining ASME certification, the company's products can be directly exported to the American and Canadian markets. After obtaining the ASME certificate, the management ability of the enterprise can be improved, and the reputation and popularity of the enterprise can be improved.
ZBG Group has the highest domestic level A-level boiler manufacturing license and A1, A2 level pressure vessel design and manufacturing license issued by the General Administration of Quality Supervision, Inspection and Quarantine, and the internationally accepted ASME power boiler and pressure vessel product stamp authorization of the American Society of Mechanical Engineers. Therefore, industrial boilers produced by ZBG Group can be purchased with confidence. At present, ZBG Group's hot-selling 14000kw gas-fired hot water boilers include WNS type and SZS type, with a capacity between 1 steam ton and 90 steam tons, and a pressure below 2.5MPa.
Get An Instant Quotation
For all inquiries, please fill in the form below (* are required) to send us a brief message, and we will get back to you as soon as possible.