Congratulate! the 98-ton/hour Carbon Kiln Waste Heat Boiler Project in Qujing, Yunnan Was Successful
2021-09-02 09:56:03
Industry's first multi-party attention
On June 7th, in Qujing, Yunnan, under the witness of ZBG Boiler technical engineers and users, with the continuous supply of steam, ZBG Boiler 98t/h carbon kiln waste heat boiler was successfully tested and the overall performance indicators of the boiler were excellent. As a key project in Yunnan Province, the 900,000-ton anode carbon project of Yunnan Suotong Yunlu has received great social and media attention, and mainstream media in Yunnan Province have rushed to report it.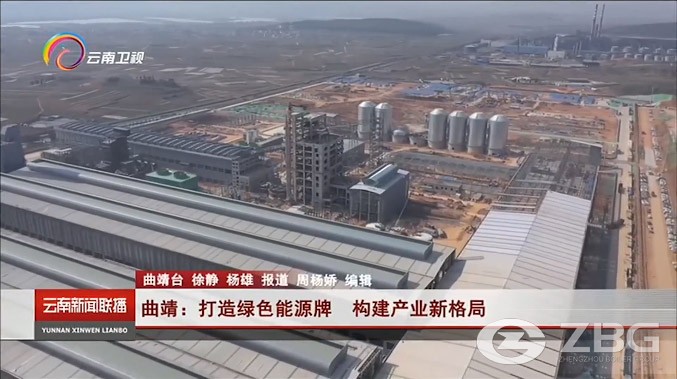 In the newly-built carbon production line of this project, 4 sets of 132 tank calciners are equipped. The total flue gas of the calciner is about 260,000 Nm3/h, and the exhaust gas temperature is 870℃~980℃, which has good waste heat recovery conditions. .
In order to make full use of flue gas waste heat and save energy, the customer and ZBG Company signed two carbon kiln waste heat recovery boilers, respectively 98t/h sub-high pressure sub-high temperature waste heat boiler (Q260/900-98-5.3/490) and 6t/h Low-temperature low-pressure waste heat boiler (Q50/375-6-0.7), of which 98t/h sub-high-pressure and sub-high-temperature waste heat boiler is currently the single largest waste heat boiler in the domestic carbon industry.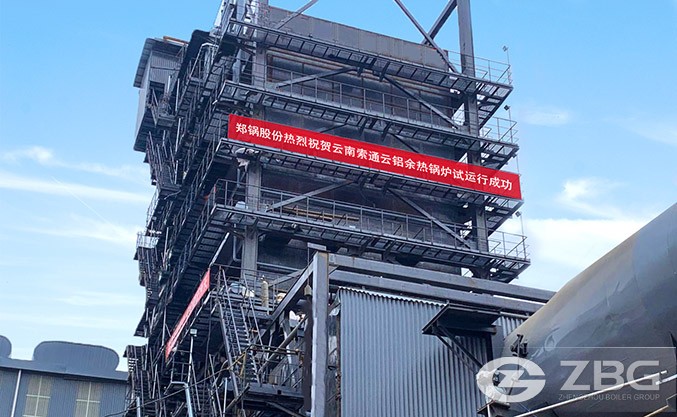 Site map of successful trial operation of 98 tons/hour high-pressure and sub-high-temperature carbon kiln waste heat boiler in Qujing, Yunnan
Ingenuity produces a model
From boiler manufacturing to on-site installation, ZBG Boiler strictly controls quality, pays close attention to detail management, casts quality with ingenuity, and carefully molds the brand. The carbon waste heat recovery boiler designed and manufactured by ZBG Boiler based on the flue gas parameters of the project has the following core advantages:
1. Vertical inverted "π". The layout is compact, which solves the problems of large area and large investment in infrastructure;
2. Original membrane water wall structure. High heat transfer efficiency, good sealing performance, solve the problems of large air leakage, high heat dissipation loss, and high energy consumption;
3. Core separation technology. Realize the two-stage gas and solid separation in the furnace, and solve the problems of low dust removal efficiency and serious environmental pollution;
4. Fully automatic sonic soot blower effectively reduces the pollution of fly ash to the heating surface of the boiler, maximizes the life of the boiler, and ensures the efficiency of the boiler;
5. To meet environmental protection standards, reserve SCR denitrification space at the appropriate temperature section of the boiler to meet the environmental protection emission requirements of flue gas;
6. Wide range of application There are two series of double drum horizontal type and single drum horizontal type, which can be used for all kinds of flue gas recycling in the carbon industry.
After the project is put into operation, it is expected to achieve an annual profit and tax of more than 400 million yuan, provide more than 800 jobs, and generate approximately 120 million kWh of electricity annually, which can meet more than 80% of the production power and will comprehensively recover the systemic waste heat energy of the carbon industry. Use to provide exemplary effects.
Serve the best and move forward
From pre-communication, program design, on-site inspections to technical support, ZBG Company established a professional team to send engineers to the project site to overcome difficulties and maintain real-time communication channels with users.
At the same time, the ZBG Company project has strong performance capabilities, punctual delivery, reliable quality, and perfect service, which facilitated the smooth and efficient operation of the project and won high praise and praise from users. The successful trial operation of the 98t/h sub-high pressure and sub-high temperature carbon kiln waste heat boiler indicates that ZBG Boiler has further consolidated its leading position in the waste heat recovery field of the carbon industry.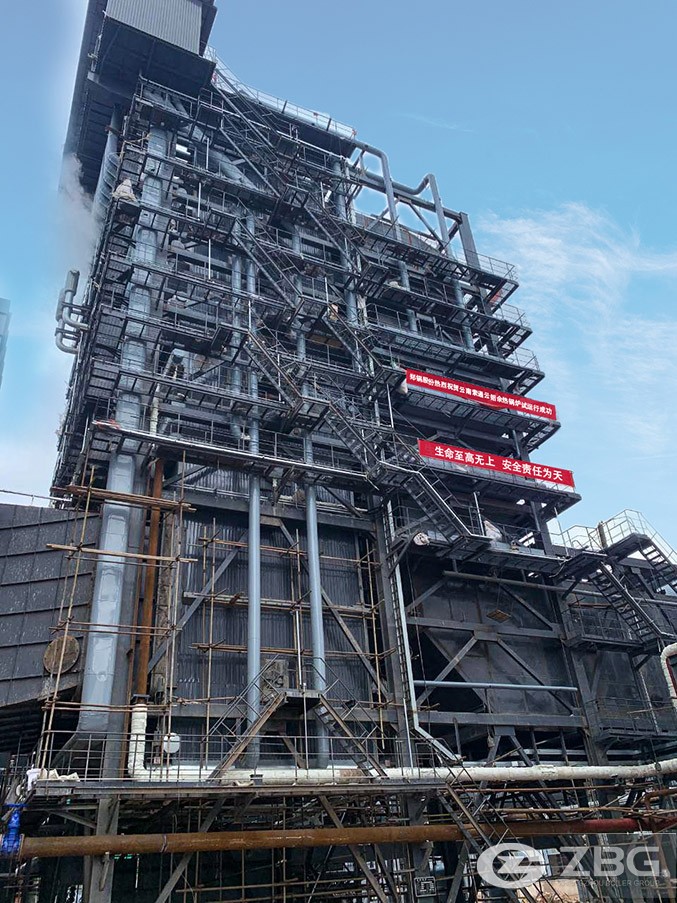 Site map of successful trial operation of 98 tons/hour high-pressure and sub-high-temperature carbon kiln waste heat boiler in Qujing, Yunnan
ZBG Company has been working in the field of carbon waste heat recovery for many years. It has strong technological innovation capabilities, rich experience, efficient and stable operation cases. Many users have become "repeat customers" due to the excellent quality of ZBG Company products and ideal operating effects, and have won the recognition and recognition of customers in this industry. Praise. We will always adhere to the same brand and quality, dare to innovate, pursue excellence, bravely climb technical peaks, and strive to build a first-class domestic and world-leading energy equipment manufacturer, and contribute to waste heat recovery and energy conservation and utilization.