ZBG Boiler Won the Bid for Project of Glass Industry in Fujian
2021-03-30 09:49:31
At the beginning of the spring, ZBG Boiler Group, with its leading waste heat technology, excellent product quality, strong company strength and good market reputation, stood out from many competitors and successfully won the bid for the glass furnace waste heat boiler project of the listed company Kibing Group. Another success in the field of waste heat recovery!
Project Information
Boiler model: Q130/430-12.4-2.5/410
Imported flue gas volume: 130000Nm3/h
Flue gas inlet temperature: 430±30℃
Rated evaporation capacity: 12.4t/h
High pressure superheated steam pressure: 2.5MPa
High pressure superheated steam temperature: 410±10℃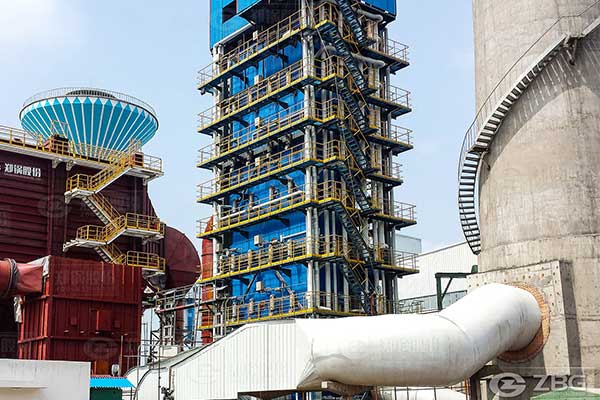 At present, the fuels of the glass furnaces used in the domestic float production lines are natural gas, heavy oil, petroleum coke powder, etc.; due to the difference in fuel, the design of the waste heat boiler will be different, and the waste heat boiler suitable for petroleum coke flue gas is the most difficult to design in the industry Waste heat boiler. Based on the flue gas characteristics of the flue gas and petroleum coke working conditions, the project has improved the boiler operation of other boiler manufacturers on the basis of problems, and combined with the actual operating conditions of the glass kiln system. The boiler designed by ZBG Boiler Group technically solves the troubled waste heat. Problems such as ash accumulation, corrosion and air leakage of the boiler have improved the thermal efficiency of the boiler and achieved the purpose of safe, stable and efficient operation of the boiler.
Liaoning Carbon Kiln Waste Heat Recovery Boiler Project
The model of the waste heat boiler of the project: Q21/800-8.1-1.6. The boiler adopts the structure of a vertical water tube boiler, which is used for the recovery of waste heat after the flue gas of 4 sets of 28-tank downstream calciners are combined, which helps enterprises to save energy, reduce emissions and develop circular economy.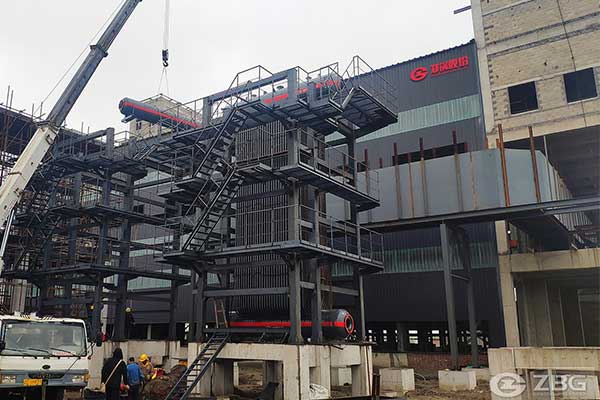 Shandong Petrochemical Industry Waste Heat Boiler Project
The model of the waste heat boiler of this project: Q20/850-5.8-1.0/240. The petrochemical industry has high energy consumption, abundant waste heat resources, and huge energy saving potential. The petrochemical industry waste heat recovery boiler designed by ZBG Boiler Group has a small footprint, high heat transfer efficiency, stable operation, and truly achieves safety, environmental protection, increased production, efficiency, and conservation.
Henan 50t/h Biomass Circulating Fluidized Bed Boiler Project
The biomass boiler direct-fired steam supply project uses new energy such as corn stalks, wheat stalks, soybean stalks, three surplus and sub-small fuelwood as fuel, which will effectively reduce energy consumption costs and pollution emissions, and create considerable benefits for enterprises Economic benefits, achieving a high degree of unification of social benefits and economic benefits.