How to Improve the Thermal Efficiency of Coal Fired Boilers?
2021-07-13 14:26:20
An important factor in measuring the quality of a boiler is the thermal efficiency of the boiler. So, how to improve the thermal efficiency of coal-fired boiler? ZBG Boiler Group will help you.
1. Reasonable air supply and air volume adjustment.
Reasonable air supply is the key to intensified combustion. In mechanized combustion boilers (such as chain grate furnaces, vibrating furnaces and reciprocating furnaces), according to the different characteristics of the combustion process, reasonable air supply is very important to promote combustion in the furnace.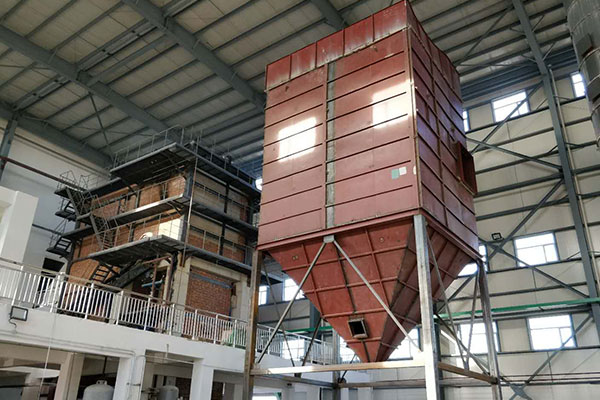 2. Control the excess air coefficient of the furnace.
Controlling the excess air coefficient in the furnace is a measure to improve the degree of complete fuel combustion and reduce heat loss. Excessive air coefficient in the furnace will reduce the temperature of the furnace and reduce the combustion speed, which will increase the loss of incomplete combustion of gas and incomplete combustion of solids, which is manifested in billowing black smoke, high carbon content in ash, and fuel consumption of the boiler. The output has increased and the output has dropped significantly. If the excess air coefficient is too low, the combustibles cannot get oxygen and cannot be burnt completely, which also causes the loss of gas incomplete combustion and the loss of solid incomplete combustion to increase. Therefore, the furnace excess air coefficient has the most economical value, which minimizes the sum of q2, q3, and q4, which is the best excess air coefficient. This value can be determined by the combustion adjustment test.
3. Maintain a high temperature in the furnace.
Maintaining a high temperature in the furnace is a condition for rapid fuel combustion. Under normal combustion conditions, layer-burning furnaces, pulverized coal furnaces, oil-fired and gas-fired furnaces are as high as 1300-1600°C, and the flue gas temperature at the outlet of the furnace is also about 1000°C higher. The purpose of maintaining a high temperature in the furnace: one is to increase the speed of the combustion chemical reaction, to reduce the loss of q3 and q4, and the other is to increase the intensity of radiant heat transfer.
Measures to maintain the high temperature of the furnace, when inferior coal is burned, the temperature in the furnace will drop significantly. In this case, first, refractory bricks or refractory concrete can be used to cover a part of the radiant heating surface to reduce the degree of water cooling in the furnace. Second, an air preheater can be added to preheat the cold air into the furnace to increase the furnace entrance. Heat can not only increase the temperature in the furnace but also reduce the exhaust gas temperature.
Want to know more about methods to improve the thermal efficiency of coal-fired boilers? Welcome to consult online customer service, or directly call +86 177 1999 3430, ZBG Boiler Group will serve you wholeheartedly!