Differences Between Atmospheric Boiler and Pressure Boiler
2021-08-06 16:33:50
Industrial boilers have low pressure, medium pressure, normal pressure, high pressure, normal high pressure, and vacuum boilers. What is the difference between a pressure-bearing boiler and an atmospheric boiler? Which boiler is better? These are questions that many customers are consulting. Today ZBG Boiler Group will analyze these questions for you.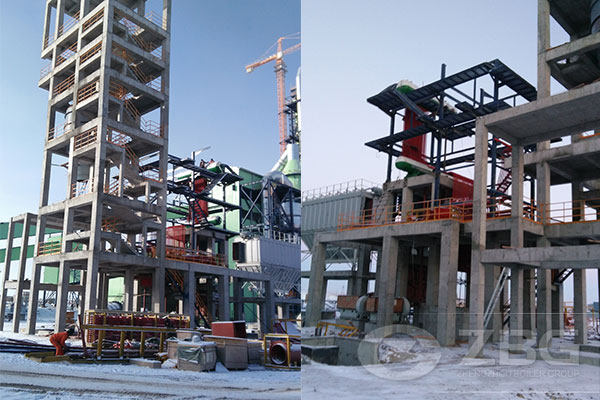 Definition of boiler:
Below 0.04 MPa is an atmospheric boiler. The pressure rating of the boiler is divided according to the steam pressure range at the outlet of the boiler.
Generally, the boiler whose outlet steam pressure is less than 1.9 MPa is called low-pressure boiler.
Boilers with a steam pressure of about 3.9 MPa at the outlet of the boiler are called medium-pressure boilers.
Boilers with a boiler outlet steam pressure of about 9.8 MPa are called high-pressure boilers.
The boiler whose outlet steam pressure is about 13.97 MPa is called an ultra-high pressure boiler.
Choice of boiler:
When choosing a boiler, we must consider the needs of the project itself. Normal pressure boilers are safer than pressure-bearing boilers. Pressure-bearing boilers need to be placed in a boiler room, but pressure-bearing boilers generally have better thermal efficiency than atmospheric pressure boilers.
Want to know more details about differences between atmospheric boilers and pressure boilers? Welcome to consult online customer service, or directly call +86 177 1999 3430, ZBG Boiler Group will serve you wholeheartedly!
Get An Instant Quotation
For all inquiries, please fill in the form below (* are required) to send us a brief message, and we will get back to you as soon as possible.