2 Ton Natural Gas Fired Hot Water Boiler Manufacturer In China
Hot water boilers can burn various fuels, like natural gas, city gas, diesel oil, heavy oil, light oil, LPG, biogas. We supply natural gas fire tube 2 ton hot water boilers for clients. Hot water boilers are already an effective power source for many centuries. Using a simple setup, a hot water boiler combines water and also heat to make pressurized hot water which is easily manipulated for indoor heating, powering engines and much more. There are various forms of hot water boilers, and each has a unique purpose.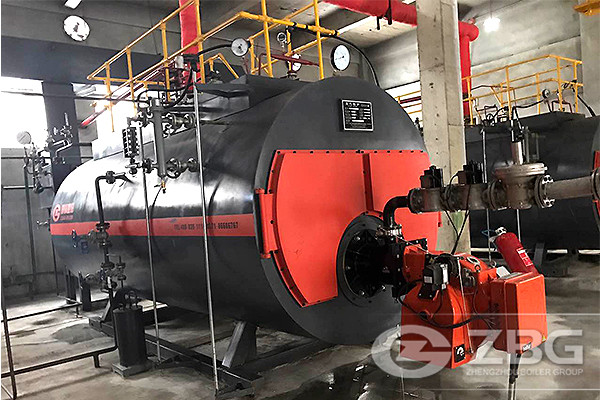 2 Ton Natural Gas Hot Water Boiler For Sale
A 2 ton natural gas fired hot water boiler provides efficient energy for the variety of needs, but it also is a major safety risk. When combining high temperatures and highly pressurized situations, boiler explosions and fires can take place easily. Boiler operators traditionally monitor the tank's temperature closely as a way to prevent catastrophe, and modern boilers have computerized systems to shut off heating elements.
The combustion division of a 2 ton gas fired hot water boiler normally has tubes containing water and hot water passing by using an open box that could contain burners and controls. Tube design can improve efficiency, by employing three-pass systems. Water tubes entering the boiler may first traverse the flue gas zone, which takes a number of waste heat and preheats the water. Tubes may then go through the combustion zone more often than once to totally utilize combustion heat, this improves efficiency.
As the outstanding industrial hot water boiler supplier in China, the high efficiency natural gas fired hot water boiler is very popular on the globe, and ZG's industrial steam boilers and hot water boilers have been exported into many countries, for example Pakistan, India, Russia, South America, etc.
Related projects:
6t gas fired steam boiler Iran