How many types of gas & oil fired boilers you can choose
Gas & oil fired boilers are boilers that use gas or oil as their main fuel source. Many businesses prefer to use a gas-powered boiler because as a fuel source it's cost-efficient. Depending on the gas & oil boiler technology you require, we have a number of options to suit every application. From boilers with a small output range to large capacity units that provide saturated steam or superheated steam.
Gas & Oil Fired Boiler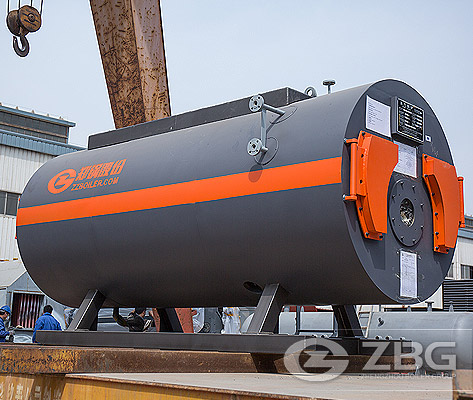 Type: WNS
Capacity: 1 ton ~ 20 ton
Steam pressure: 1.25-1.6 MPa
Steam temperature: 170 ~ 220 ℃
Design thermal efficiency: ≥95%
Feature:
Updated condensing flue gas heat recovery
Improved boiler thermal efficiency
Multiple-protection, low failures rate
Renowned international burner brands
Packaged structure, easy for transportation and installation
Many Industries need gas & oil fired boiler
Gas & Oil fired boiler can be used in Food and beverage, Textile, Chemical, Hospitals, Universities, Manufacturing and processing facilities, Utilities, Petrochemical, Pulp and paper, Building material, Garment industry, Bath center, Heating, etc. According to different usage ...

1. Process Steam(Industrial Process)
Regardless of your industrial steam need, reliability is key – down time means loss in production and related revenues. Solutions can vary greatly, depending on the type of application – pulp and paper plants, healthcare facilities, institutions, food processing plants, and a wide variety of manufacturing plants all have unique requirements.
Whether you choose a Firetube or Watertube, large or small capacity, you'll still get the unprecedented ZBG quality you demand. Consider selecting multiple boilers as several options may fit your needs.
WNS Packaged Steam Boiler
* Germany technology, Equipped with imported burners
* High efficiency environmental friendly boiler
* Larger combustion chamber design
* Low cost, small floor area, and Easy to transport and install


SZS Water Tube Boiler
* High efficient, low emission, more secure and cost-effective
* Higher automatic degree, in some countries it can be unattended operation, reducing labor cost
* Low-heat value fuel, like biogas, blast furnace gas is available
2. Building Heat
ZBG the technological pace for the heating industry. The complete range of ZBG offers for all applications and all individual solutions with energy efficient systems. As an environmental pioneer, the company has been delivering for decades the most efficient and clean heating systems for oil and gas, and biomass systems.
WNS Fire Tube Gas & Oil Fired Boiler
* 0.7MW ~ 14MW for small-scale heating and hot water supply,like hospital, school, greenhouse
* Three-pass wet-back design
* Advanced industrial boiler control system
* Multi-protection device to make sure its safe running

SZS Water Tube Hot Water Boiler
* 7MW ~ 58MW for larger-scale central heating and hot water supply, like community, university, building heating, industry hot water process etc
* D-type boiler, compact in structure,more safe and reliable
* Full automatic operation, saving labor costs

ZWNS Vacuum Hot Water Boiler
* 0.35 ~ 14MW capacity range suitable for bath center, hotel, swimming pool
* ≤ 0.02 ~ 0.08MPa, higher safety, no risk of explosion
* Full automatic operation, Don't need of professional staff and annual inspection
* Low investment cost, high economic benefit
3. Power & Utilities
ZBG can design, manufacture and maintain reliable, utility-scale boilers burning an extensive range of gas & oil fuels for power generation applications. Our extensive combustion technology allows you to burn these fuels as cleanly as possible, improving efficiency and reducing all emissions.
ZBG Gas Power Plant Boiler
* Suitable for coking plant, steel mill captive power plant
* Burning by-product coke oven gas, blast furnace gas and natural gas
* Solving plant flue gas emission, turn waste to energy
* Saving fuel and power cost
1. Specialized in boiler manufacturing for 72 years
Zhengzhou Boiler Co., Ltd. has been dedicated in boiler designing and manufacturing for 72 years. With world advanced production and testing equipment, our boiler products have achieved world-level. Main products include CFB boiler, chain grate boiler, biomass fired boiler and gas oil boiler.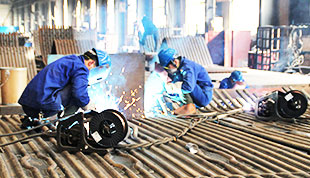 2. Industry-leading technology strength
Adhering to technology innovation as the driving force and independent intellectual property rights as the core, ZBG Boiler has built professional R & D team, introducing international advanced technology from America, Germany and other countries, establishing long-term cooperation with Chinese Academy
Gas & Oil fired boiler Certificate
ASME S - Power Boilers

Expires: September 4, 2017

Certificate No.: 37870

Company: Zhengzhou Boiler CO., Ltd.

Scope: Manufacture and assembly of power boilers at the above location and field sites controlled by the above location

ASME U - Pressure Vessels

Expires: September 4, 2017

Certificate No.: 37871

Company: Zhengzhou Boiler CO., Ltd.

Scope: Manufacture and assembly of pressure vessels at the above location and field sites controlled by the above location

A Grade - Boiler Produce

Period of Validity: 2015-12-23

Zhengzhou Boiler Co., Ltd. has the qualification of A Class and B Class Boiler manufacture

Auditing Institution: AQSIQ

ISO9001-2008 - "A"/"B" Boiler

Date: 2014-06-17 ~~ 2015-06-16

Zhengzhou Boiler CO., Ltd.

is in conformity with

ISO9001-2008 Standard

Products: Design and Production of A Boiler and B Boiler