Horizontal Biogas Fire Tube Boiler Manufacturer & Supplier
As one of the implementation sub items awarded by the world bank GEF efficient environmental protection boiler project, the main technical indicators of WNS Series Horizontal Fuel and Gas Boiler that's developed by our company for the technical cooperation with the German have reached the advanced world level, is in the leading level of domestic boiler industry. The WNS fire tube biogas fired boilers are very popular in the industry applications, like food processing, garment industry, building material, hotel, hospital, paper plant, beverage, ..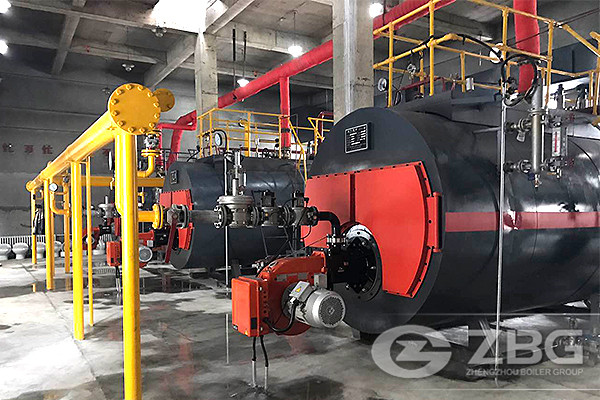 The features of fire tube biogas fired boiler
1.Adopted the international popular three return structure with big volume design of combustion chamber, that makes the burning more fully.
2.The use of advanced corrugated furnace structure, which not only can increase the heat transfer area, and also satisfy the free expansion after the furnace is being heated.
3.Smoke tube is adopted with helicitic texture, that strengthen heat transfer effect.
4.fire tube biogas fired boiler is designed with a wet back type structure, the whole plate boundary has butt-jointed seam with the advantages of high reliability and low cost of repair.
5.The design of rear view device is easy to observe combustion status.
6.The design of various protecting function of temperature excursion, over-pressure, water shortage, leak detection, flameout makes the boiler can be operated safely and reliably.
We have 1 ton, 2 ton, 3 ton,, 5 ton, 6 ton, 10 ton, 15 ton, 20 ton horizontal fire tube gas fired boiler to meet clients' different requirement. The WNS Series Horizontal Gas Boiler has the advantages of high thermal efficiency, stable output, strong load adaptability, and it can burn natural gas, city gas, coke oven gas, LPG, propane, biogas, also the boiler can fire oil fuels, like diesel oil, light oil, heavy oil. ZG Group is the leading boiler manufacturer with 70 years history.