Shell and Tube Package Boiler Manufacturers in Germany
2016-04-21 20:52:53
Counted as leading manufacturers and suppliers, we offer a qualitative range of Shell and Tube Steam Boilers. With the availability in standard ranges of 1 ton/hr to 25 ton/hr. our Shell and Tube Steam Boilers are easily available in market. Our Shell and Tube Steam Boilers are basically horizontal type boilers acclaimed for smooth and uninterrupted performance. Less radiation loss, high efficiency and perfect combustion are some of the key factors, which make this preferred choice of clients.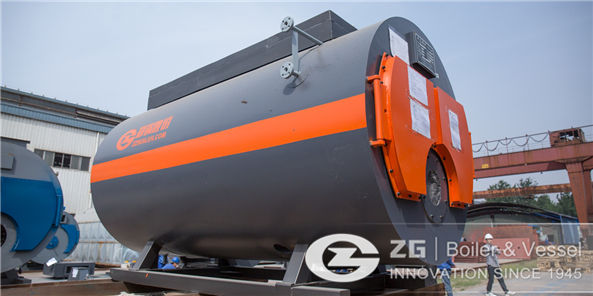 Choice of fuel: diesel oil, heavy oil, light oil, natural gas, LPG, coke oven gas,...
Available range: 1000 kg/hr to 25000kg/hr / 1 ton/hr to 25 ton/hr
Shell & tube with 3-pass design
Designed for more heat transfer area to avoid thermal stress
Designed for more gate area for economic loading of fuel
shell and tube package boiler manufacturers in Germany
We sell shell and tube packaged boiler in Germany, expect for the gas and oil fired boiler, we also supply coal and biomass packaged chain grate boiler for German companies, as well as supply boilers for Philippines, Indonesia, Vietnam, India, Indonesia, South Africa, Korea, Columbia, Mexico, etc. We are a trustful shell and tube package boiler manufacturer.
Get An Instant Quotation
For all inquiries, please fill in the form below (* are required) to send us a brief message, and we will get back to you as soon as possible.