Autoclave Manufacturer For Quality Fly Ash Brick Making
2016-03-09 10:03:41
Fly ash brick, shorted as FAB, is a new type green building material, which is surging in construction material market in recent years. In some thermal power plant, heavy industries, fertilizer etc, large amounts of fly ash is produced every year, for comprehensive utilizing the fly ash, we know the fly ash is the main ingredient of fly ash brick making, governments encourage them to invest fly ash brick plant, which can not only release environment pollution, also bring enterprises economic benefits.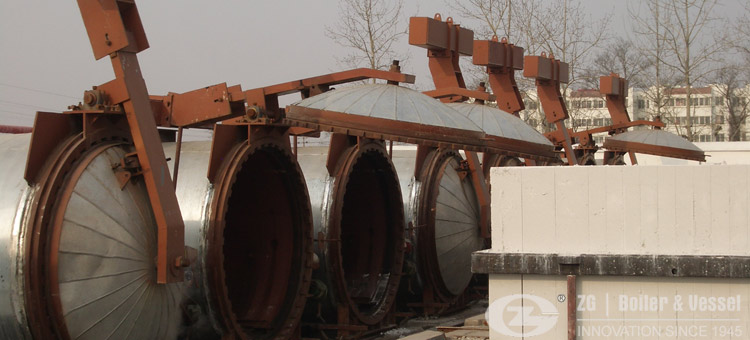 Quality fly ash bricks advantages over common bricks
Fly ash brick takes a large part of construction materials with its unique advantages over common brick. The main ingredients include fly ash, water, quicklime or lime sludge, cement, aluminum powder and gypsum. The block hardness is being achieved by cement strength, and instant curing mechanism by autoclaving. Here we recommend our AAC autoclave for fly ash brick autoclaving process, up-side open takes less space, self-locking device is to ensure its safety.
In the fly ash making process, gypsum also acts as a long term strength gainer. The chemical reaction due to the aluminum paste provides AAC its distinct porous structure, lightness, and insulation properties, completely different compared to other lightweight concrete materials. The finished product is a 2.5 times lighter Block compared to conventional Bricks, while providing the similar strengths.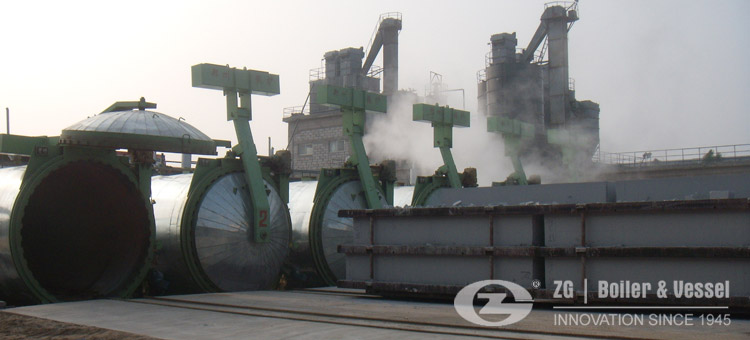 Autoclave for fly ash brick plant manufacturer
Choose good equipment is essential for making quality fly ash bricks. In the fly ash making process, autoclave is the necessary one, it is used to steam the products to improve bricks' strength and insulation, light weight performance. We are a reliable supplier of autoclaves, we have ASME certificate, national patents, adopt great quality materials and advanced equipment, what's more, we provide customer-made service, can manufacture proper equipment according to your specific needs in production.