Low Temperature Waste Heat Recovery for Power Plant Boiler
2015-08-05 17:24:46
Currently industrial boilers provide heat in production and living, however, they consume large energy and produce heavy environment pollution. People are trying to utilize the industry waste heat, but low temperature waste heat is rarely involved in the utilization. Our low temperature waste heat recovery boilers are developed specially for low temperature waste heat recycle.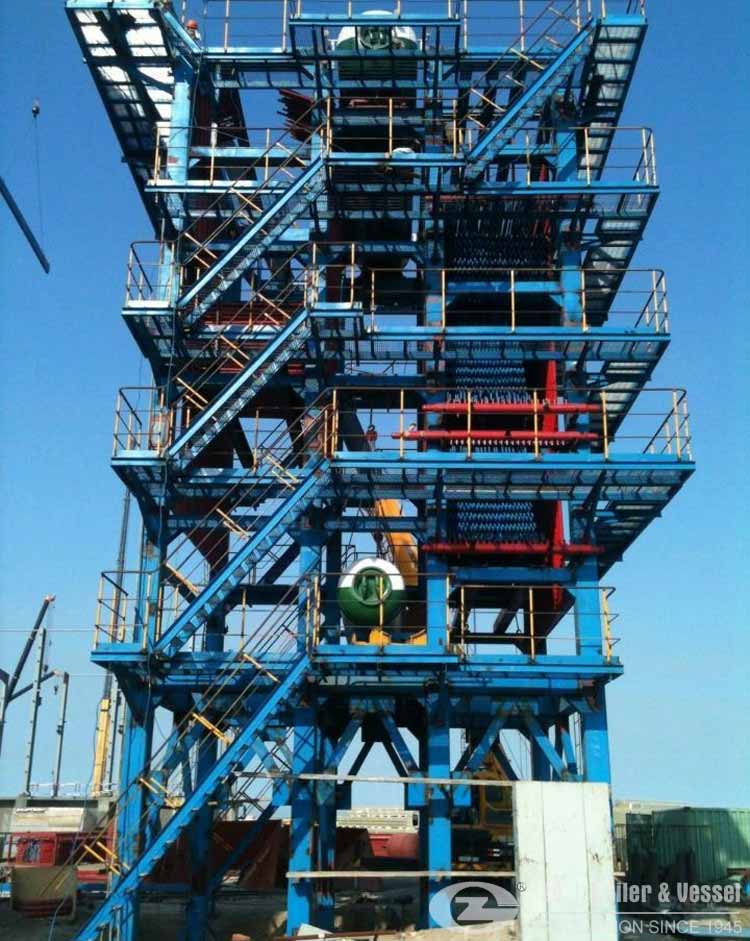 35 ton waste heat recovery boiler for power plant in Kazakhstan
Low temperature waste heat recovery
Iron & steel industry, cement plant, chemical industry and some other industries continuously eject low or medium flue gas with the temperature less than 300~400℃. And our low temperature waste heat recovery boiler can just turn the low grade waste heat in discharged flue gas into energy, and generate power for those plants' production and living. The power plant boilers recycling the low temperature waste heat bring both environment and economic benefits.
Low temperature waste heat recovery technology is gradually used in utilities. Power plant boiler using the low temperature waste heat recovery can effectively improve enterprises energy utilization, and it is also a good alternative to coal fired boiler. Waste heat hot water boilers can be applied in large buildings central heating and city central heating.
Waste heat power plant boiler supplier
Zhengzhou Boiler Co., Ltd. has invested large amounts of money and energy in energy conversation products to provide our clients with better heat and power solutions. We are boiler manufacturer, supplier and exporter in China, we not only provide domestic clients with good products, also we export excellent quality boilers to overseas. In the past years, we had exported our 20 ton waste heat power plant boilers to Vietnam, 35 ton waste heat boiler to Kazakhstan, etc.
Get An Instant Quotation
For all inquiries, please fill in the form below (* are required) to send us a brief message, and we will get back to you as soon as possible.