ASME Certificate Boiler Renewal Passed Successfully
2020-11-02 10:59:08
At the end of October, the American Society of Mechanical Engineers (ASME) conducted an ASME "U" & "S" certificate renewal review on Zhengzhou Boiler Co., Ltd. This time, ASME appointed Mr. Zhang Deyin as the team leader. The members include authorized inspectors Mr. Ou Guohong and Mr. Wu Jianqiang.
After two days of review, the inspection team believes that Zhengguo's ASME quality control system documents and on-site environmental control work meet the requirements of the ASME code, and are capable of producing products that meet the requirements of ASME. Therefore, they gave ASME "U" & "S" certificate to Zhengzhou Boiler Co., Ltd, which marks the smooth completion of the ASME certificate replacement work of Zheng Guo. This is the fourth time that Zhengguo has passed the renewal review since it obtained the ASME license in 2008.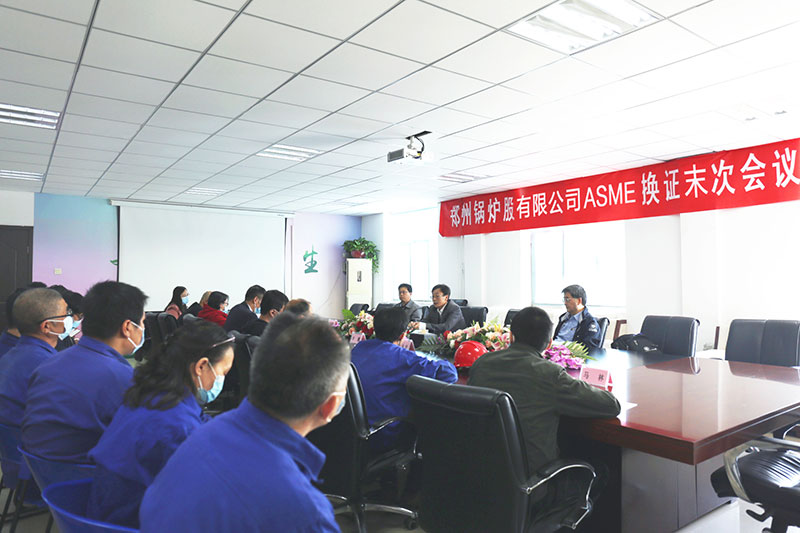 ASME certification is the most authoritative international boiler design and manufacturing qualification certification, and a passport for boiler equipment manufacturers to enter the international market. As the most widely used standard in the international market, holding an ASME certificate can prove that the management and technology of the company have reached the international level. At present, most international projects require an ASME authorization certificate, which is far more recognized than EU certification.
As the first batch of boiler manufacturers in Henan Province to obtain the ASME stamp authorization, Zhengzhou Boiler Co., Ltd. has provided domestic and foreign users with a large number of high-quality, efficient and energy-saving boiler products for many years. The successful renewal of the ASME stamp shows that the technical level and manufacturing strength of Zhengguo shares have once again been recognized by international authorities. As the company continues to enhance its technological innovation capabilities and accelerates its expansion into the international market through cross-border e-commerce, Zheng Guo's international market share and brand influence continue to increase. In addition to ASME "U" & "S" certification, Zhengzhou Boiler Co., Ltd. has successively obtained international authority boiler certifications such as GOST of the Russian-Belarusian Union, PED of the European Union, DOSH of Malaysia, IBR of India and AS of Australia.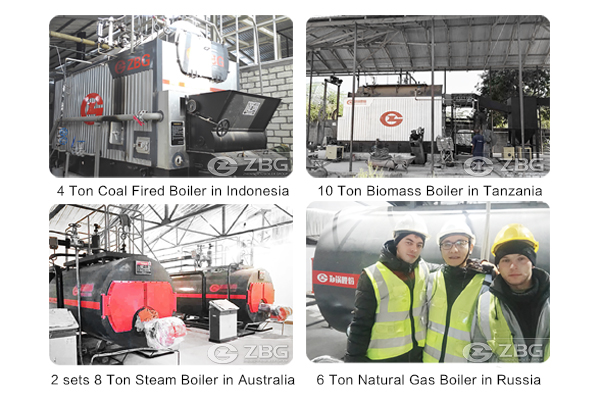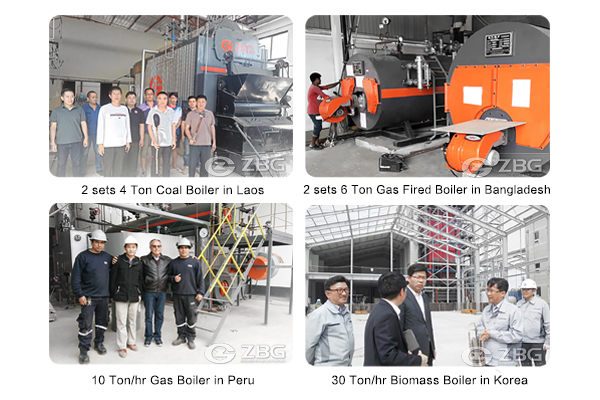 Get An Instant Quotation
For all inquiries, please fill in the form below (* are required) to send us a brief message, and we will get back to you as soon as possible.