15 Ton Gas Fired Steam Boiler for Paper Mill
2021-06-29 14:03:27
In the process of paper production, many links, such as preheating of raw materials, steaming and heating the paper machine, drying, etc., all use steam. Therefore, the steam boiler is a necessary equipment for the paper mill.
Steam boilers used in paper mills can be divided into biomass steam boilers, gas-fired steam boilers, oil-fired steam boilers, coal-fired steam boilers, etc. in terms of fuel.
It is known to many that the paper mill itself is an industry with high energy consumption and high pollution. Due to the increasingly stringent national environmental protection policies, under this situation, users are better to choose clean and environmentally friendly steam boilers, such as gas-fired boilers.
The 15-ton gas-fired steam boiler produced by ZBG Boiler has a nitrogen oxide emission as low as 25.8mg/m³, which can meet the highest domestic environmental protection standard.p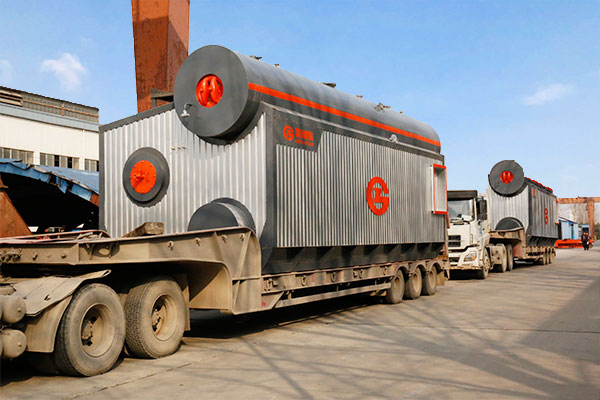 SZS 15 Ton Gas Water Tube Steam Boiler for Paper Mill
The 15-ton gas-fired steam boiler produced by ZBG Boiler has the following advantages:
★★The thermal efficiency is as high as 95%, and there is basically no waste of fuel, which effectively saves costs.
★★Fully automated production effectively saves labor costs and is safer and more reliable.
★★The heating surface is large, the heat preservation effect is good; the furnace volume is large, the radiation heating surface is sufficient, the fuel combustion is complete, and the environmental protection performance is good.
★★The boiler has sufficient output and overload capacity.
★★Using high thermal resistance material as the heat insulation layer, the heat preservation performance is good.
Want to know more details about the 15-ton gas-fired steam boiler used in the paper mill? Welcome to consult online customers, or directly call +86 17719993430, ZBG Boiler will serve you wholeheartedly!