Autoclaved Aerated Concrete Block Plant
2016-11-04 15:10:56
Autoclaves can be used to steam sand Lime Brick, Fly Ash Brick, Slag Brick, Aerated Concrete Block, New Light Wall materials, Cement Pile and other Cement products, Autoclave Maintenance and , the autoclave complete the hydrothermal reaction of CaO-SiO2-H2O. AAC Autoclave is the Pressure Vessel and Key equipment in the production of Aerated Concrete and Autoclaved Brick. It is applicable for curing the cut body or brick under High Temperature and High Pressure.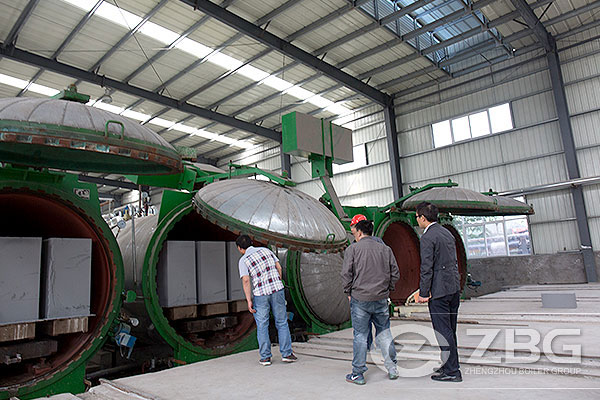 autoclaves for AAC block production
Application of AAC Block
Shaft walls
Medical Clinics and Offices
Retail
Multi-Family Projects
Education Institutes Construction
Auditorium & Theaters
Design-Build
Firewalls
Industrial
Hospital
Retail and Warehouses
Cold Storage
Office Buildings
Religious
Power Plant
Public Facilities
Hotels, Motels & Restaurants
Single family homes
Autocalve for autoclaved aerated concrete blocks
Autoclaved aerated concrete block plant needs the autoclave for the block steam curing to strengthen its performance. We provides 5 types of autoclaves with different door opening ways. Feel free to contact us to know more about the autoclaves and AAC plant investment!
Get An Instant Quotation
For all inquiries, please fill in the form below (* are required) to send us a brief message, and we will get back to you as soon as possible.