How to Maintain Industrial Autoclave
2018-02-01 15:47:00
The autoclave should be maintained regularly when the autoclave is used. Autoclave is mainly used in the building materials industry. It is an important equipment for all kinds of material steaming. The steaming autoclave has a direct effect on the quality of the product. After being used for a period of time, autoclave will have some residual substances in the autoclave and the lid. If it is not cleaned for a long time, it will cause corrosion to autoclave and eventually cause autoclave damage.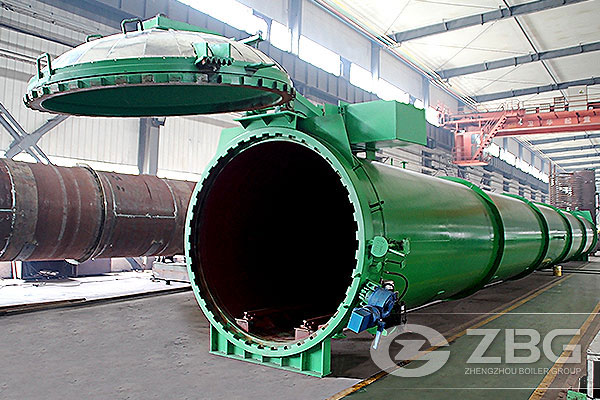 So, how should we maintain the autoclave after using? The following points need to be done:
1. Regular cleaning the bottom water, residue and residual debris, to ensure the normal use of trap.
2. Keep the lower part of the movable support clean, so that the support can be moved and flexible.
3. Keep the hand retarder lubricated well, the seal ring of the autoclave door is well sealed.
4. All pressure gauges and safety valves must be checked regularly according to the relevant regulations of the security department.
5. The autoclave must have the national security supervision department to carry out regular inspection. According to the state regulations, the inspection cycle is three years.
The autoclave produced by Zhengzhou Boiler Co., Ltd fully absorbs the advantages of foreign similar products, and the manufacturing and R & D level is in the industry leading level. The company has the most advanced production line of autoclave, adopts fully automated welding and advanced flaw detection instruments, to ensure the safety and reliable operation of autoclave.
Get An Instant Quotation
For all inquiries, please fill in the form below (* are required) to send us a brief message, and we will get back to you as soon as possible.