Industrial Autoclave Supplier in Philippines
2017-09-25 17:01:17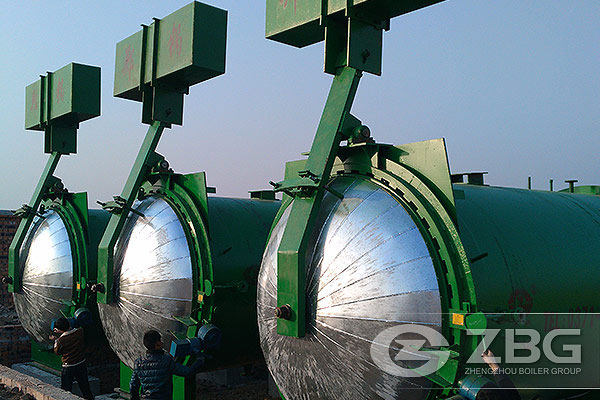 Industrial autoclave is a kind of large-scale steam equipment. It can be used to steam sand lime brick, fly ash brick, slag brick, aerated concrete block, cement pile and other cement products. Besides that, it also has a widely application in deep processing of glass, wood, rubber, thermal insulation material, medicine, high strength gypsum, sizing the fishing net industry and so on. We can manufacture various forms of the autoclaves according to the requirements of our customers.
A few days ago, our customers in Philippines asked us about the price of industrial autoclave, our company is a China famous industrial autoclave supplier and manufacturer. The autoclave produced by Zhengzhou Boiler Co., Ltd. fully absorbs the advantages of foreign similar products, and the manufacturing and R & D level is in the industry leading level. The company has the most advanced production line of autoclave, adopts fully automated welding and advanced flaw detection instruments, to ensure the safety and reliable operation of autoclave.
More information about industrial autoclave supplier in Philippines, please consult our online customer service.
Get An Instant Quotation
For all inquiries, please fill in the form below (* are required) to send us a brief message, and we will get back to you as soon as possible.