What Is Autoclaved Aerated Concrete Block
2017-11-14 16:21:44
Autoclaved aerated concrete (AAC), also known as autoclaved cellular concrete (ACC). The AAC blocks are mostly used as the packing materials of high rise-building. While the cement brick can be sued as the wall brick, what's more, cement brick can be made into different sizes and shapes.
Unlike most other concrete applications, AAC is produced using no aggregate larger than sand. Quartz sand, calcined gypsum, lime (mineral) and/or cement and water are used as a binding agent. Aluminum powder is used at a rate of 0.05%–0.08% by volume (depending on the pre-specified density). In some countries, like India and China, fly ash generated from coal fire power plants and having 50-65% silica content is used as an aggregate. When AAC is mixed and cast in forms, several chemical reactions take place that give AAC its light weight (20% of the weight of concrete) and thermal properties.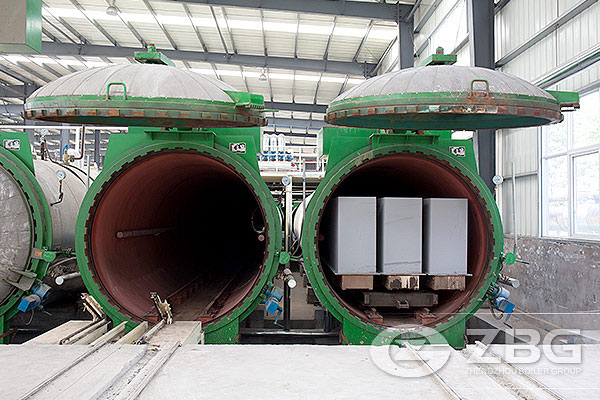 AAC Blocks Manufacturing Process: Step 1 – Raw Material Preparation; Step 2 – Dosing and Mixing; Step 3 – Casting, Rising and Pre-curing; Step 4 – Demoulding and Cutting
From the processing technology, for the materials processing, AAC uses the aluminium powder as the foaming agent, so that the AAC blocks are lighter than any other kind of brick. Then the mixed slurry will be poured into the mould box for pre-curing. And mostly important, the AAC blocks have to experience of being cut into blocks after forming. So it requires special cutting machine for vertical cutting and cross cutting, usually the block size is customer-made.
ZBG can provide one part of AAC plant-Autoclave for sale to clients. For more information about autoclave price, pressure and technical etc., please contact with our online customer service.
Get An Instant Quotation
For all inquiries, please fill in the form below (* are required) to send us a brief message, and we will get back to you as soon as possible.