Estimated Cost of Industrial Autoclave
2019-01-07 10:44:57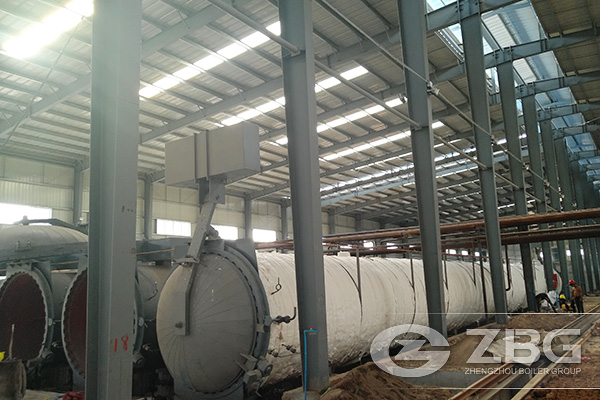 Yesterday, a client consulted us estimated cost of industrial autoclave, let's first look at what the autoclave is.
Industrial autoclaves are pressure vessels used to process parts and materials which require exposure to elevated pressure and temperature. The manufacture of high-performance components from advanced composites often requires autoclave processing.
The key component of the industrial autoclave is the fast-opening door; this is also the critical component in cost of autoclave construction. On one hand, the operator must be able to open and close the door quickly and easily; on the other, the door must satisfy stringent safety requirements. Industrial autoclaves produced by ZBG contain electric-opening autoclave, hydraulic-opening autoclave, pneumatic-opening autoclave, side-opening autoclave and top-opening autoclave, etc.
About estimated cost of industrial autoclave, we know that the price of different types of autoclaves varies greatly. For different boiler manufacturer, industrial autoclave price might be different. The technology, the steel material, the auxiliaries, the production process and the service are different. In addition, different ways of opening doors, the price is different, such as pneumatic-opening autoclave is more expensive than top-opening autoclave.
Autoclave design is driven by various safety standards, foremost among which is the ASME Pressure Vessel Code. ZBG holds Boiler and Pressure Vessels ASME certification of American Society of Mechanical Engineers, which can meet different customers' needs.
More information estimated cost of industrial autoclave, please consult our online customer service.
Get An Instant Quotation
For all inquiries, please fill in the form below (* are required) to send us a brief message, and we will get back to you as soon as possible.