Wood Pellet Steam Boiler Manufacturers
2015-11-11 16:34:47
Wood pellets are the most common type of pellet fuel and are generally made from compacted sawdust and related industries. For many years, wood is used as fuel for firing and heating in daily life. But as technology is developing, wood fuels are also manufactured into biomass pellet that can used in industries areas to generate steam, hot water and even power. Wood pellet steam boilers are to generate quality steam for industrial processing.
Energy saving biomass wood pellet boilers
Biomass wood pellet boilers are an environmentally friendly, safe and convenient way of supplying steam, hot water or power in textile plant, rice mills, wood factory, chemical industry, food processing, hospital, hotel, using wood wastes from the milling of lumber, manufacture of wood products and furniture, and construction. Biomass is clean and renewable fuel and the biomass wood boiler is becoming popular for its energy saving feature.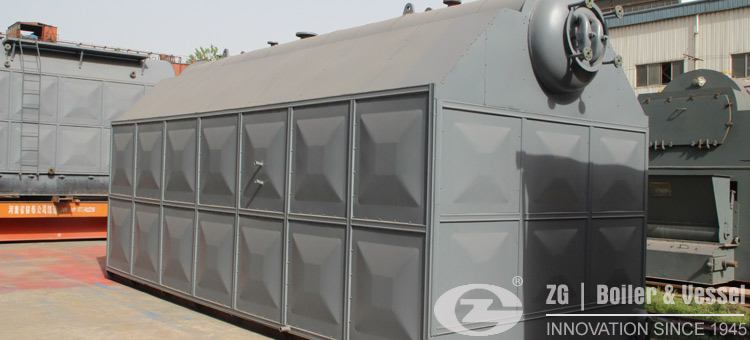 Efficient wood steam boiler price
As oil and gas prices continue to be unstable and continue the general trend of increasing prices, wood pellets appear as a more affordable option. Thereby, a wood pellet biomass boiler price might be cheaper than oil & gas fired boilers.
However, a wood pellet steam boiler is usually based on several factors. Its technical parameter, accessories, and transport affect its price. The capacity, rated steam pressure, rated feed water temperature, based on these parameter buyers can determine their biomass pellet boiler and consider the price. A good biomass boiler cannot be without good accessories. Sometimes, the accessories can affect the boiler body efficiency.
Wood pellet steam boiler manufacturers
There are many wood pellet steam boilers in the world. Of these, ZG Boiler, the renowned biomass boilers manufacturer and supplier in China, offers the wood pellet biomass boiler with great materials, quality accessories, imported burner, to ensure the efficient biomass boiler. What's more, our competitive price also attracts clients to order! Welcome to Contact Us for more information!