What is power plant boiler
2019-08-20 17:29:10
  In the previous section, we introduced the relevant knowledge of power plants. So far, although human beings are trying their best to develop nuclear power generation, solar power generation, etc., thermal power generation is still the world's main power generation method. The power plant boiler is one of the three main equipments of the thermal power plant.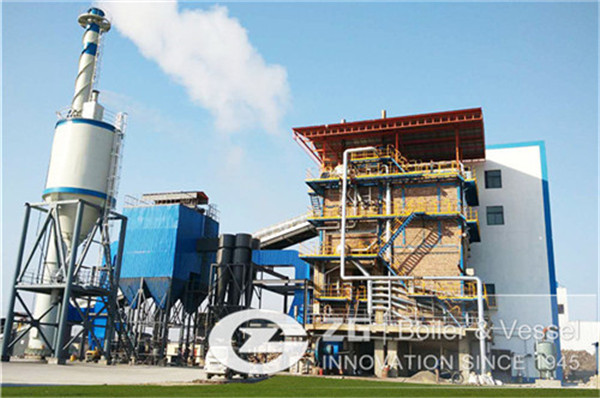 A power station boiler is a medium and large boiler that supplies a specified quantity and mass of steam to a steam turbine in a power plant. In a steam boiler, the water is heated up by burning the fuel in the air in the furnace, and the function of the boiler is to give dry superheated steam at the required temperature. The steam so produced is used in driving the steam Turbines. This turbine is coupled to synchronous generator (usually three-phase synchronous alternator), which generates electrical energy. According to the fuel used, there are mainly coal-fired power generation boiler, oil power plant boiler, gas-fired power generation boiler and biomass power plant boiler.
  How does a power plant boiler work?
  A power plant boiler is a steam boiler in which steam is generated from the water by the application of heat. The water receives heat from the hot gases through the heating surfaces of the boiler. Heating surface of the boiler is that part of boiler which is exposed to hot gases on one side and water or steam on the other side. The steam, which is collected over the water surface, is taken from the boiler through super heater and then suitable pipes for driving engines or turbines or for some industrial heating purpose. A boiler consists of not only the steam generators but also a number of parts to help for the safe and efficient operation of the system as a whole. A boiler consists of the steam pressure vessel, a circulation system, a combustion unit where the fuel is burned, a ventilation unit supplying the combustion air and discharging the exhaust gas and other auxiliary units.
  ZBG has accumulated a wealth of power plant boiler design and manufacturing technology and actively cooperates with famous companies and scientific research institutions at home and abroad, using the advanced combustion technology in the world, can provide high-quality, multi-series power station boilers for customers.
Get An Instant Quotation
For all inquiries, please fill in the form below (* are required) to send us a brief message, and we will get back to you as soon as possible.