Package Oil & Gas Fired Boiler Types
2015-11-06 16:07:22
Oil and gas fired boilers are burner-fired and are amenable to extensive standardization because of a fair degree of uniformity of the fuel characteristics. The quick and relatively clean burning nature of the fuels make them compact and suitable for full or part shop assemble, as in package or field-erected type boilers. Most oil & gas fired boilers appear in package type.
Package boilers are available for capacities 1 ton to 35 ton per hour, with horizontal gas flow, bottom support, short drum centers, and extremely high heat release and absorption rates. These feature allow the packaged boilers to be compact and easily transport and install. Due to the horizontal gas flow, such boiler design is more amenable to firing clean fuels, such as natural gas and diesel oil. We have WNS and SZS two series packaged gas oil boiler.
WNS fire tube package boiler
The packaged fire tube boiler is one sub-project of World Bank GEF High Efficiency Boiler Project, introducing Germany technology, its main technical parameters have reached world leading level. It's wet-back structure can adapt to high temperature environment, have good sealing, the volume is smaller than dry-back type reversal chamber, therefore, it can avoid the weakness of dry-back boiler, prolong boiler normal running cycle, saves big money on maintenance.
Rated steam capacity: 1 ton~20 ton
Rated steam pressure: 1.25~1.6 MPa
Design fuel: light oil, heavy oil, natural gas, LPG, coke oven gas, propane, etc.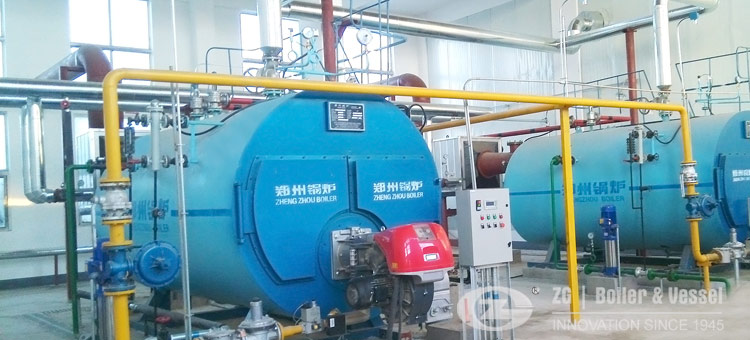 SZS water tube package boiler
D type packaged steam boiler is designed with a capacity up to 65 t/h. Two-drum D type water tube boiler, packaged boiler. The ZG Boiler D style boiler design is a perfect fit in a safe, reliable, cost-efficient boiler for green thinking enterprises.
Capacity: 6 t/h~35 t/h
Pressure: 1.25~3.82MPa
Seam temperature: 184~450 ℃
Fuel: dual fuel boiler, light oil, heavy oil, natural gas, residue oil, LPG, etc.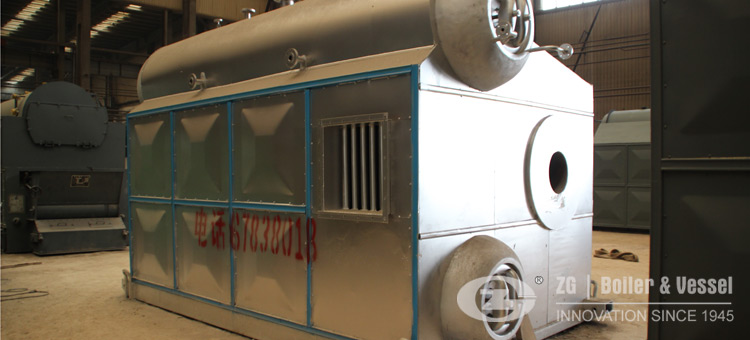 Expect for the two series package boiler, we provide ZG type gas oil power plant boiler in field-erected type, which is high temperature and high pressure for power generation. More information about gas oil boiler, please contact us!