How To Realize Energy Saving In CFB Steam Boiler
2016-03-09 09:32:19
CFB steam boiler has become the most popular heat equipment, for its high efficiency, low emission, coal flexibility, strong load adjust, and relatively low cost. It adopts the latest clean coal combustion technology, and some other operation tips can help realize energy saving in CFB steam boiler.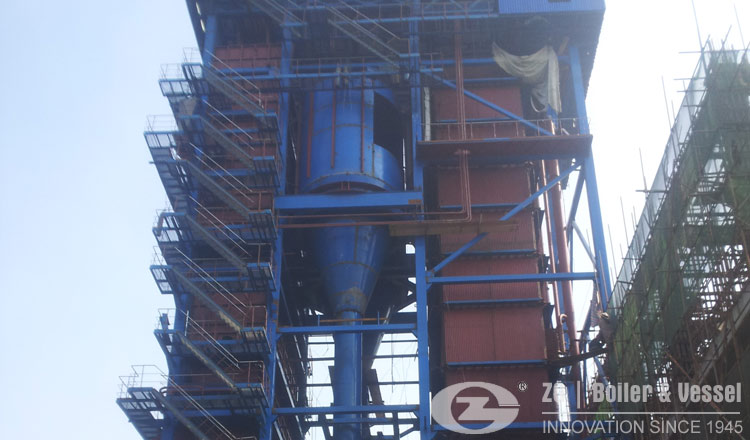 1.Control furnace shutdown temperature:
Be sure to control the coal casting time and speed while ignition, so can effectively prevent over-temperature tube exploding after the bed temperature loses control. While casting the coal, the blowing rate must be adjusted according to the changes in oxygen air, and primary air takes the form of micro-flow boiling and secondary air should turn down as far as possible, so can improve the combustion efficiency of the unit.
2. Do fuel screening work:
CFB steam boiler burns mainly coal fuels, to ensure fuel grain sizes and the screening distribution to reach related standard and requirements. To ensure separation and return material system can guarantee circulating fluidized bed quality that required by material balance of boiler circulatory system, also to guarantee air chamber, and air pressure and returned material air pressure can respectively independent regulate, and non interfere each other.
3. Make full use of various materials:
Take advantage of a variety of materials, and effective play the functions of the different materials effects, this plays a very important role improving the circulating fluidized bed steam boiler energy saving effect .
The energy saving circulating fluidized bed boilers are mainly used for large scale central heating, city heating and enterprises heating system. To control furnace shutdown temperature, do fuel screening work well and make reasonable use of materials can effectively reach the boiler energy saving.
Get An Instant Quotation
For all inquiries, please fill in the form below (* are required) to send us a brief message, and we will get back to you as soon as possible.