Tibet Ali Project: 3 sets of 25 ton Chain Gate Boilers Put into operation
2016-11-22 14:06:27
In Nov 11, 2016, Ali started heating. Local officials in Ali, Tibet presented the heating ceremony. This means the 3 sets of 25 ton hot water boiler manufactured by our ZBG company put into use. The first heating area lists including hospital, school, kindergarten, court etc. Tibetan TV reported this news of heating ceremony in this day.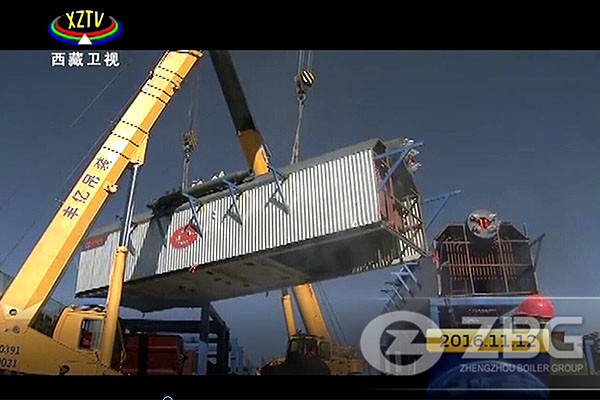 Tibetan TV Reported Ali Heating Project
In Sept 2016, 3 sets of chain grate boiler installed successfully. Then, the heating test was in a local middle school. Our project engineer stayed at the Ali site and he was responsible for the whole installation stage.
3 sets of 25 ton hot water boiler installation site
In May 24, 2016, our company hold a shipping ceremony to the $3 million project, three sets of 25 ton chain grate boilers loaded onto the cargoes bound for Ali, Tibet.
Ali heating project, with a 17.7 billion RMB total investment, will give nearly 25,000 people facility on work and life. 3 sets of 25 ton chain grate boilers were purchased by the local government, to improve the livelihood of people in Tibet.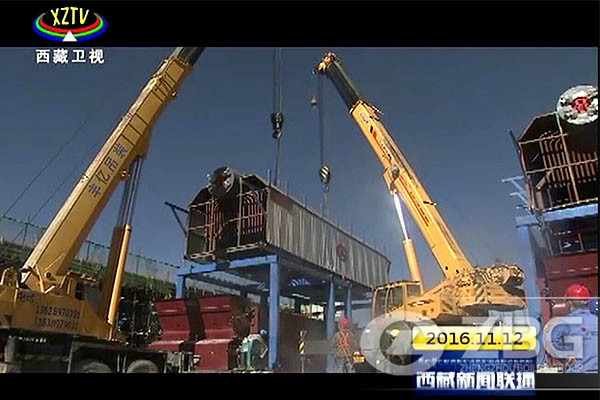 Ali Heating Project on Tibetan TV News
At the same time, 150 sets of small capacity boilers will be closed. Besides, this project can save 31,600 tons coal fuels, and reduce emissions of 103 ton industrial soot; 92,000 tons carbon dioxide, and 2131.9 tons ash residue. Our SZL series hot water boiler can supply heat to Tibet people and protect local environment together.