Industrial steam boiler exported to Malaysia
2019-07-15 16:41:03
  ZBG has exported hundreds of industrial steam boilers to Malaysia. These boilers include gas boilers, oil boilers, coal-fired boilers, and biomass boilers. Among these steam boilers exported to Malaysia, the number of oil and gas boilers is the largest, accounting for 55% of the total. The biomass boiler accounted for 35 percent of the market. And from the data, it can be found that in all boilers exported to Malaysia, small-capacity (1-35 ton per hour) package type boilers account for 90% of the total.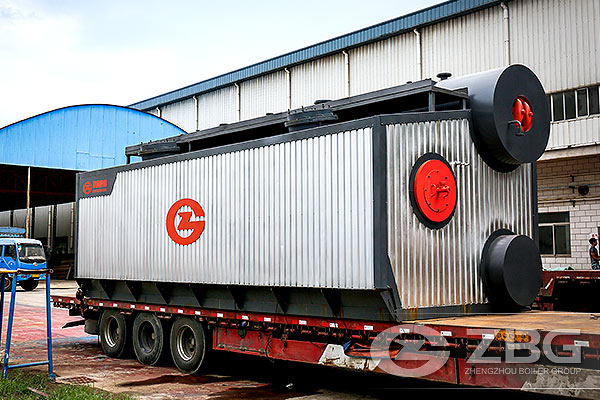 Types of industrial steam boiler exported to Malaysia
  Our oil gas boiler can be fired using fuel oil or natural gas. A steam boiler consists of a burner(s), an ignition source, a blower fan, a refractory liner, a heat exchanger, a boiler water regulator, a condensate return pump and at least one radiator (with a steam control valve). The dzl series and szl series chain grate boilers produced by ZBG have also been exported to Malaysia several times. These boilers mainly burn biomass pellets, wood chips, rice husks, palm shells and solid fuels such as coal. Fuel is fed onto one end of a moving steel chain grate. The coal-feed hopper runs along the entire coal-feed end of the furnace. A grate is used to control the rate at which fuel is fed into the furnace, and to control the thickness of the coal/biomass bed and speed of the grate. Solid fuel must be uniform in size, as large lumps will not burn out completely by the time they reach the end of the grate. As the bed thickness decreases from coal feed end to rear end, different amounts of air are required- more quantity at coal-feed end and less at rear end.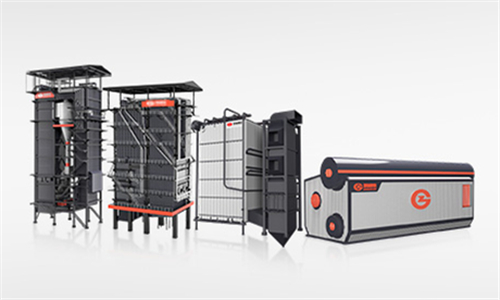 Industrial steam boilers are used in Malaysia
  Malaysia's agriculture, mining, manufacturing, construction and services sectors account for 7.8%, 7.9%, 23.0%, 4.5% and 55.5% of GDP, respectively. The demand for industrial boilers in these areas is very large. Especially palm oil mills, tea factories, agricultural product processing companies, and manufacturing industries such as petroleum, machinery, steel, chemicals and automobile manufacturing.
Get An Instant Quotation
For all inquiries, please fill in the form below (* are required) to send us a brief message, and we will get back to you as soon as possible.