high efficiency gas boiler
2019-07-16 17:24:26
  ZBG can provide high-efficiency 2-120 ton industrial gas boilers for different industries, including wns series fire tube boilers, szs series water tube boilers and oil and gas power station boilers. Gas boilers include gas boiling water boilers, gas hot water boilers, gas steam boilers. It is a kind of boiler with fuel gas. Gas boilers are the most economical compared with oil boilers and electric boilers. Therefore, most people choose gas fired boilers as boiler equipment for steam, heating and bathing.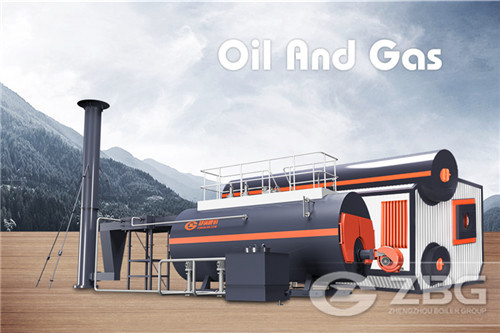 ZBG gas boiler technical parameters
  Model: WNS series boiler, SZS series boiler, gas power plant boiler
  Rated capacity: 2-130 tph/1.4-58 mw
  Output: Saturated steam, superheated steam, hot water
  Working pressure: 1-9.8 MPa
  Fuel: Natural gas, liquefied gas, LPG, city gas, biogas, coke oven gas, blast furnace gas, etc.
  Thermal efficiency: ≥96%
  Application: Hospitals, schools, textile mills, garment factories, clothing supermarkets, garment factories, dry cleaners, restaurants, hotels, restaurants, hotels, canteens, restaurants, food factories, beverage factories, soy products factories, meat products factories, canneries, Winery, pharmaceutical factory, packaging factory, building material factory, paint factory, beauty salon, bath center, sauna, steam room, baby swimming pool and other enterprises and institutions.
  ZBG high efficiency gas fired boiler
  Gas fuel is easy to mix with air during combustion, has high combustion efficiency, and the boiler has low smoke exhaust loss and high efficiency. Moreover, the fuel contains less sulfur and ash, and the boiler heating surface does not have high temperature coking and corrosion; the flue gas flow rate is high, the overall volume of the boiler is small, and the boiler metal consumption is low. The WNS series boilers are horizontal fire tube boiler, full sequence, automatic spark ignition, fanned flue, high efficiency, condensing, combination gas boilers. High efficiency, condensing, SZS series gas boiler has high operational reliability and a long service life due to corrosion-resistant stainless steel. Horizontal arranged tubes allow the condensate to simply run off downwards. This prevents a concentrated level of condensate through re-evaporation.