Water Tube Boiler
Our Water Tube Boilers can be mainly divided into D type, O type, and π type. For 70 years we have established good reputation for reliable and proven performance is continually enhanced by incorporating the latest advanced technologies into our design. We provide designs specific to clients, requirements that meet all ASME and ISO certificate.
If you have any questions, please Email us at zbg@zzboiler.com or Call us at 0086-371-86062323 for more support.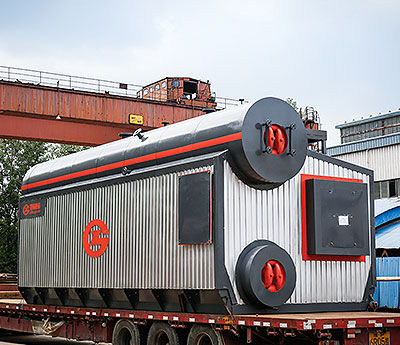 D TYPE PACKAGE WATER TUBE BOILER
It adopts pressurized combustion, safe and reliable
D type compact structure, small footprint, save investment cost
Shot installation period, less maintenance cost
Furnace construction utilizes a welded-membrane wall design
Large, water-cooled, gas-tight furnace areas
Boiler wall constructions are 100% water-cooled and refractory-free
Low heat storage, quick start-up and wide range of load change
Less heat losses, high thermal efficiency up to 90%
Good fuel flexibility, clean and energy saving
D TYPE PACKAGE WATER TUBE BOILER Feature
D type packaged steam boiler is designed with a capacity up to 65 t/h. Two-drum D type water tube boiler, packaged boiler. The ZG Boiler D style boiler design is a perfect fit in a safe, reliable, cost-efficient boiler for green thinking enterprises.
Capacity: 4 t/h~35 t/h, 14 mw-58 mw
Pressure: 1.25~3.82MPa
Seam temperature: 184 ~ 450 ℃
Fuel: dual fuel boiler, light oil, heavy oil, natural gas, residue oil, LPG, etc.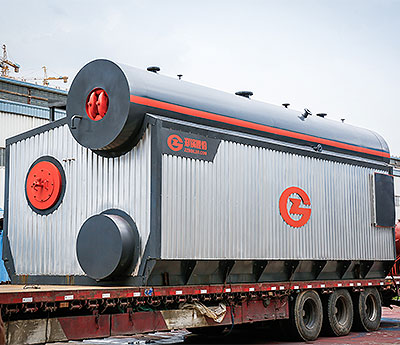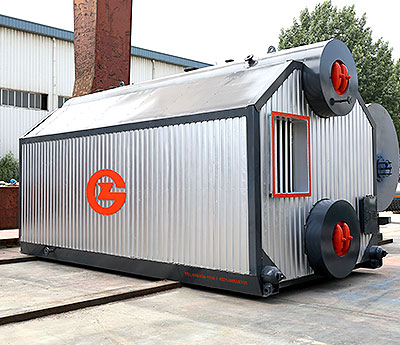 O TYPE WATER TUBE BOILER
Shop assembled boiler,shorten 2/3 installation period.
Boiler structure is compact, reducing 50% room cost.
Furnace construction utilizes a membrane water cooled wall design.
100% water-cooled boiler wall constructions, good sealing
Large heat transfer coefficient, good heat effect, low heat losses.
Good fabrication materials, prolong boiler service life.
Large combustion chamber, water-cooled, high efficiency.
Water-cooled arch, avoid high temperature cracks and collapse.
Boilers can be designed to meet ISO, ASME, or a range of other International Boiler Codes.
O TYPE WATER TUBE BOILER Feature
O type steam or hot water boiler is designed with the flexibility to meet unique project requirements for shop assembled boiler.
---Capacity: 4 t/h~30 t/h
---Pressure: 0.7~2.5MPa
---Seam temperature: 171 ~ 400 ℃
---Fuel: coal, anthracite coal, bituminous coal, biomass pellet, wood pellet, rice husk, straw, bagasse, palm kernel shell, coal mixed with biomass.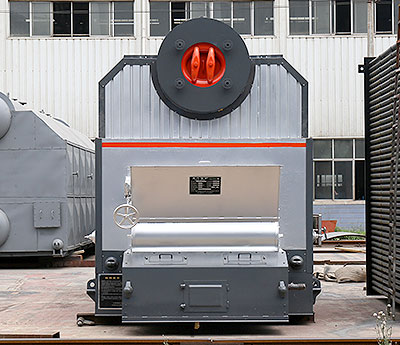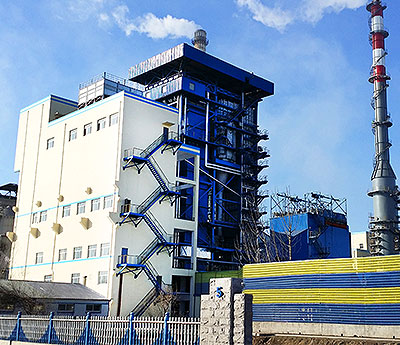 Clean, efficient and maximum fuel-flexible solution
CFBC technology helps realize clean combustion
Environmentally-friendly burning of low grade, low cost or high sulphur solid fuels
Excellent desulfuration efficiency, with low NOx emissions
High operational reliability, high burning efficiency
Minimized operation and management costs and footprints
Expert firing system with high efficiency cyclone
Excellent manufacturing, long installation period but good performance
30% power saving, 3-5% fuel saving, 8000 hours continuous operation
Less boiler wear and tear, low cost in maintenance
Π TYPE WATER TUBE BOILER FEATURE
Π type water tube boiler is usually designed with large capacity for small and medium enterprises self power supply, thermal power plant, building heating.
---Capacity: 10 t/h~410 t/h
---Pressure: 3.82~13.7MPa
---Seam temperature: 450~540℃
---Fuel: coal, anthracite coal, bituminous coal, biomass pellet, wood pellet, rice husk, straw, bagasse, palm kernel shell, coal mixed with biomass.
Water Tube Boiler Application
food industrial

Central Heating

Chemicals Industrial

Hotel industry

swimming pool

Textile Mill
Relate Products
For all inquiries, please fill in the form below (* are required) to send us a brief message, and we will get back to you as soon as possible.