industrial coal fired boiler manufacturers
2019-07-17 17:45:56
  ZBG is an internationally renowned manufacturer of industrial coal-fired boilers. Its products are characterized by high efficiency, low pollution and low operating costs, and are widely sold at home and abroad. The industrial boiler products produced by ZBG include gas boilers, oil-fired boilers, biomass boilers, coal-fired boilers, power station boilers and other products, which are sold throughout the country and exported to Southeast Asia, Asia, Africa, Russia, Mexico, Australia and other countries.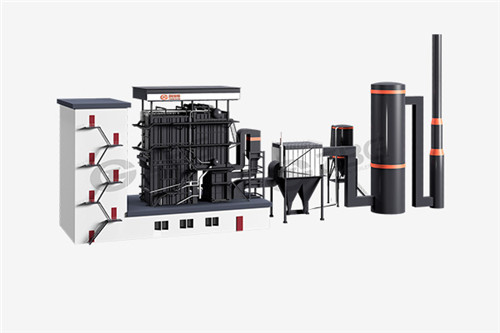 Coal fired chain grate boiler
  The coal-fired chain grate boiler produced by ZBG adopts advanced manufacturing technology, the grate is reasonable in distribution, the combustion chamber is large, and the coal type has strong adaptability. It is suitable for all kinds of bituminous coal, anthracite and mixed coal, so that all kinds of coal can be fully obtained. Burning. The thermal efficiency of the boiler can be as high as 85% or more, and the effect of smoke and dust removal is also very good. The water cycle is simple and safe to use. Lump stoker grade coal is fed from the coal bunker to a hopper and metered by the stoker feeder onto the boilers moving grate. The coal is suspended on the moving grate and burns with air fed from below until combustion is completed. The coal ash drops from the front of the grate into an ash pit below the grate.
  Coal fired cfb boiler
  ZBG coal-fired cfb boiler adopts high-temperature separation circulating fluidized bed combustion technology. The CFB mode of fluidization is characterized by a high slip velocity between the gas and solids and by intensive solids mixing. The intensive solids' mixing insures adequate mixing of fuel and combustion products with combustion air and flue gas emissions reduction reagents.
  Rated cases of ZBG coal fired boiler
  4 ton industrial coal fired steam boiler for food factory
  Industrial Coal Fired Boilers Manufacturer in Indore
  3 Ton coal Steam Boiler for Infusion Production Line
  Vietnam 10t coal fired boiler
  4 ton coal fired boiler in Korea
  25t coal cfb steam boiler project
  20t water tube coal gas steam boiler
  20 ton coal fired boiler for paper industry
  20 ton chain grate coal fired boiler Mongolia
  15 ton coal fired cfb boiler in Mongolia
  15 ton coal fired boiler to Vietnam
  116 mw corner tube coal fired boiler
  10t 20t coal boiler in fertilizer factory