3 ton oil gas steam boiler for sale
2019-07-18 17:32:16
  The 3 ton oil and gas boiler is a clean energy boiler and an environmentally friendly boiler. It has low power consumption, high thermal efficiency, no dust emission, and exhaust emission standards. The thermal efficiency of the ZBG boiler is as high as 96%, and the exhaust gas temperature is as low as 70 degrees or less, saving fuel costs.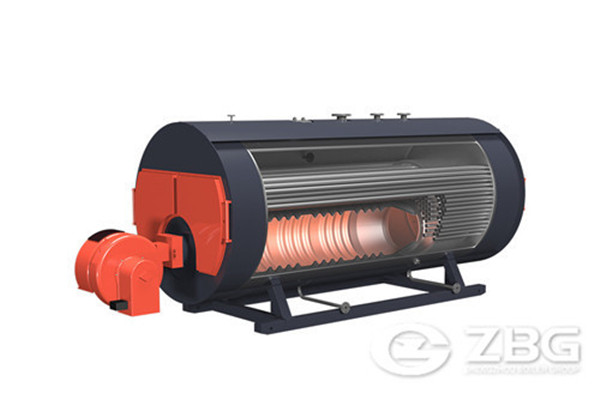 3 ton oil gas steam boiler technical parameters
  Boilers type: wns series Gas Oil Steam Boiler
  Model: WNS
  Rated Steam Temperature: 174℃, 184℃, 194℃, 204℃
  Boiler Capacity: 3 ton/hr(150 bhp)
  Working Pressure: 0.7 MPa,1.0 MPa,1.25 MPa,1.6 MPa
  Type: Horizontal
  Structure: Three Pass, Wet Back Structure
  Application: Food Processing, Laundry, Rice Mill, Garment Factory
  Operation Type: Automatic PLC Controll
  Delivery Mode: Package Boiler
  Fuel type: natural gas, lpg, biogas, disel oil, heavy oil
  3 ton oil gas steam boiler features
  1. Clean and environmentally friendly
  2. Compact structure, small boiler footprint
  3. Low failure rate and high quality
  4. Oil and gas boilers have lower labor and water consumption costs
  5. The promotion of flue gas energy-saving or condensation technology in the tail of oil and gas boilers has further greatly improved its thermal efficiency.
  6. Corrugated furnace, ensure the fuel combustion safe and sufficient; Large furnace heating surface area and satisfying free expansion of the furnace pipe after heating.
  7. WNS series oil and gas steam boiler is automatically controlled with domestic advanced electronic detection circuits and the pump is stopped at high water level and started at low water level.
  8. Professional and excellent boiler design, advanced production technology and strict quality control are the quality guarantee of each boiler, boiler proper life span is more than twenty years under normal operation.