Boiler for Refinery Plant Supplier
2016-03-09 10:16:30
An industrial plant that refines crude oil into petroleum products such as diesel, gasoline and heating oils is the refinery plant. When people discuss the refinery plant, they usually focus on the quantity and quality of their product output, but very few of them will notice the boiler used in it. However, a boiler is one of the most fundamental systems of a refinery plant. It is a closed vessel that generate heat to keep the plant running.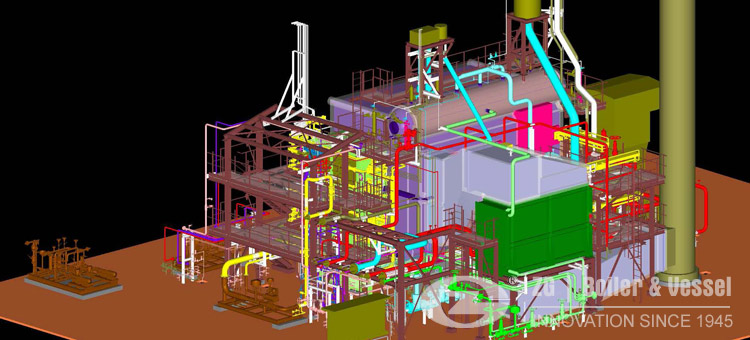 What is a refinery plant boiler
A boiler is a closed vessel that can convert the water inside into steam. Boiler fuel like gas or oil is burnt to generate heat. A refinery boiler is designed to transfer the maximum amount of heat possible from the combustion into the water using processes such as radiation, conduction, and convection. The efficiency of the heat transfer is very important so that the fuel being burned yields the maximum, most cost effective results. In addition the boiler should also be designed to generate high quality steam that can be effectively utilized by the plant. And the steam plays a crucial role in the actual production of the product by sterilization.
Types of boilers in refinery plant
Most industrial boilers fall into two categories of boiler types: water tube boiler and fire tube boiler. Different refineries choose different boiler models depending on their actual needs. Needed boiler capacity, fuel preference, efficiency concerns, maintenance, and other factors will determine the final boiler model selection.
Industrial boiler supplier
As an industrial boiler supplier and manufacturer with 70 years history, we can provide the tailor-designed boiler for you. No matter fire tube boiler or water tube boiler, we can offer to refineries at a competitive price. Welcome to visit and get the boiler quotation by leaving us your specific requirement! E-mail: zbg@zzboiler.com Call: 86-371-86062323
Get An Instant Quotation
For all inquiries, please fill in the form below (* are required) to send us a brief message, and we will get back to you as soon as possible.