Type of Boiler in Thermal Power Plant
2016-03-09 10:17:01
We know the thermal power generation plant is the most conventional source of electric power, which offers the driving force for most of the industries. While a boiler or more specifically steam boiler is an essential part of thermal power plant. There are many types of boilers that can be used in thermal power plant, and our company can provide power plant boilers to meet your need.
Types of power plant boilers
We are industrial boiler manufacturer and we have rich experience in providing thermal power plant with proper power boilers. We offer a wide range of boiler types including gas oil power plant boiler up to 75 TPH, biomass fired power plant boiler up to 75 TPH, coal fired circulating fluidized bed power boiler up to 280 TPH. Now there are hundreds of coal fired and coal mix-firing biomass fired power plant boilers running in thermal power plants.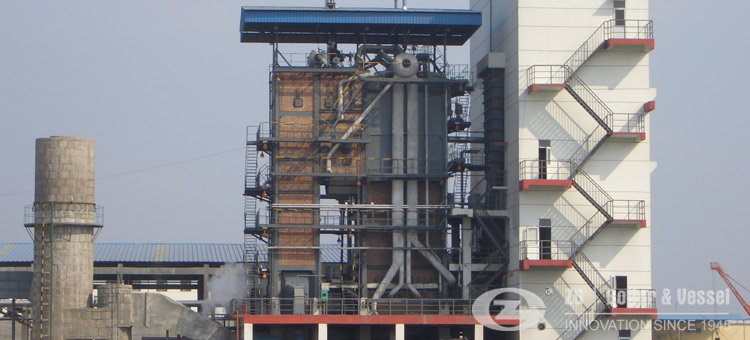 Coal fired thermal power plant work principle
Coal thermal power plant is the most common power plant used in worldwide and coal fired CFB power plant boiler plays an important role in it. In coal thermal power plant, the steam is produced in high pressure in the CFB steam boiler due to burning of coal fuel in boiler furnaces. This steam is further supper heated in a super heater. This supper heated steam then enters into the turbine and rotates the turbine blades. The turbine is mechanically so coupled with alternator that its rotor will rotate with the rotation of turbine blades. After entering in turbine the steam pressure suddenly falls and corresponding volume of the steam increases. After imparting energy to the turbine rotor the steam passes out of the turbine blades into the condenser. In the condenser the cold water is circulated with the help of pump which condenses the low pressure wet steam. This condensed water is further supplied to low pressure water heater where the low pressure steam increases the temperature of this feed water, it is again heated in high pressure.
If you are plan to purchase a new power plant boiler for your project, please leave us your requirement so that we can prepare a proper boiler program for you. E-mail: zbg@zzboiler.com Call: 86-371-86062323
Get An Instant Quotation
For all inquiries, please fill in the form below (* are required) to send us a brief message, and we will get back to you as soon as possible.