biomass fired steam boiler in Malaysia
2019-07-26 17:45:26
  Malaysia is an important exporter of the ZBG biomass fired steam boiler. ZBG has repeatedly exported different types of biomass steam boilers for the agricultural product processing industry, palm oil factory, mining industry, food factory, petroleum, chemical industry and other industries in Malaysia.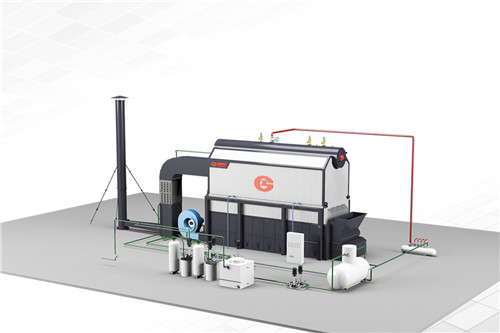 DOSH - Short for the Department of Occupational Safety and Health. It is a compulsory certification standard recognized by the local government. It cannot be sold in Malaysia without related products that have passed DOSH certification. All industrial biomass fired boiler equipment used in the manufacture or importation of Malaysia shall be certified by an authorized third-party inspection agency as the "Inspection Agency" of the Department of Occupational Safety and Health (DOSH) in accordance with the Malaysian Factory and Machinery Act to design, manufacture and inspect the process. . Related products that have not been certified by a DOSH authority will be refused entry or refused registration by Malaysian Customs. ZBG has Malaysian DOSH certification, which guarantees the entry of ZBG's biomass steam boiler into Malaysia.
  ZBG biomass steam boiler in Malaysia palm oil factory
  Southeast Asian countries are suitable for large-scale planting of oil palm, and Malaysia and Indonesia are the world's two major palm oil producers. The palm shell biomass steam boiler produced by ZBG can burn palm shells, empty fruit strings, etc. to produce steam. It is a very important thermal energy equipment in palm oil plants. Our biomass fired steam boiler for palm waste and other solid fuels. Biomass fired fluidized bed boilers to fire various solid fuels. New water cooled air manifolds combined with circulating fluidized bed combustion experience allow use on larger capacity boilers for difficult fuel.
  Types of biomass fired steam boiler in Malaysia
  dzl series single drum chain grate boiler
  szl series biomass chain grate boiler
  dhl series corner tube chain grate boiler
  biomass fired cfb boiler
Get An Instant Quotation
For all inquiries, please fill in the form below (* are required) to send us a brief message, and we will get back to you as soon as possible.