25 ton biomass chain grate boiler in Israel
2019-07-30 17:31:12
  Recently, a customer from Israel consulted us about a 25-ton biomass chain grate boiler. After communication, we know some information about the customer. The customer is a chemical plant and the original boiler is a coal-fired boiler. For various reasons, customers need to replace the original coal-fired boiler with a new 25-ton boiler. Due to the abundant biomass resources of the customer's location, and the convenient access to biomass resources, the cost is low. The customer wants to switch to a new biomass boiler. Due to the limitations of the boiler room, the customer wants to purchase an package boiler. Through communication, we found that this Israeli customer should have consulted a lot of biomass boiler related materials. After he contacted us, he directly stated his needs and wanted to know more about the 25-ton biomass chain grate boiler, including price, fuel consumption, and thermal efficiency.
  25 ton biomass chain grate boiler
  ZBG 25 ton szl series biomass chain grate boiler utilizes a water-tube type boiler design and includes a chain grate furnace section with two cyclonic solid fuel burners with part-time supplemental fuel source to even out full combustion. The szl series biomass boiler can burn biomass fuel such as rice husks, straw, palm shell. Biomass fuels contain a variety of salts, including chlorides, and the fumes produced by combustion are highly corrosive. In addition, the ash content of the ash produced by the combustion is low, and it is easy to adhere to the outer surface of the tube of the heating surface to form a slag layer, which reduces the heat transfer coefficient of the heating surface. Therefore, ZBG uses special materials and structures in the high temperature heating section of the boiler, as well as effective ash removal measures to prevent corrosion and large slag formation.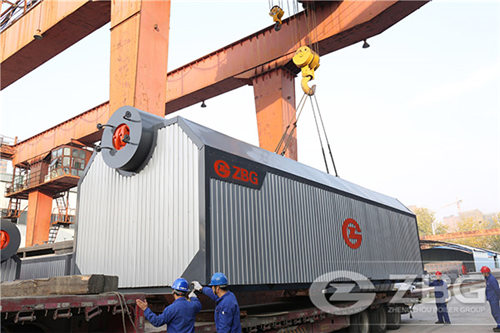 The 25 ton package SZL series biomass chain grate boiler is a boiler type widely used in industrial heating, electric power and public heating. It is a high-efficiency and energy-saving chain grate boiler, and its technology has reached the international advanced level. If you would like to know more about the 25-ton biomass chain grate boiler, please contact us.
Get An Instant Quotation
For all inquiries, please fill in the form below (* are required) to send us a brief message, and we will get back to you as soon as possible.