Industrial Package Boiler Manufacturers
2018-01-16 11:21:58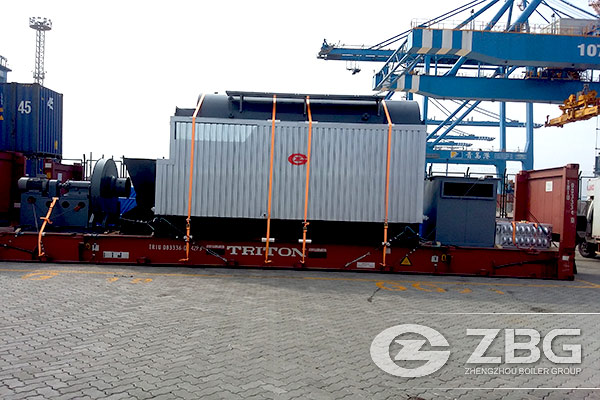 Package boilers are commonly called water or fire tube Boilers. Water tube boilers use convection heating, which draws the heat from the fire source, and passes against the generating tubes of the boiler, causing water inside those tubes to boil off into steam. The fire tube boiler arrangement utilizes conduction heating which transfers heat from physical contact. Fire tube boilers are not commonly used due to their method of conduction heating because pipes in direct contact with fire and cold water could damage the pipes. The package boiler is usually a two or three-pass fire-tube boiler with an internal furnace tube.
ZBG Boiler has been manufacturing, designing, engineering and servicing gas, oil, coal, solid waste, wood, biomass and hybrid fuel fired steam and hot water boilers since 1945. Industrial package boilers produced by our company include WNS oil and gas package boiler, SZS oil and gas fired boiler, DZL chain grate boiler, SZL biomass fired boiler and so on.
ZBG industrial package boilers are widely used for central heating, textile plant, rice mill, paper mill, hospital, hotel, enterprises, office buildings, steel industry, chemical industry, etc. Our products have been exported to more than 80 countries and areas, such as South Korea, Mongolia, Kazakhstan, India, Thailand, Iran, Indonesia, Philippines, Vietnam, Mexico, Columbia, Costa Rica, etc.
Any questions about industrial package boiler manufacture, please contact with our online customer service.