10 ton biomass steam boiler in Myanmar
2019-08-12 17:45:55
  A few days ago, a Myanmar textile factory customer left a message on our website. We learned that they needed a 10 ton biomass steam boiler. We provide our customers with information on two types of 10 ton biomass steam boilers for customer reference.
  1. 10 ton szl series biomass steam boiler
  SZL series biomass steam boiler is a double-drum horizontal water tube steam boiler, the steam output of boiler is 2-30 tph, and the steam pressure is range from 1.25 to 2.5Mpa. The boiler is package type boiler. In process steam generating plants, this type of bi-drum boiler is preferred mainly because it can accommodate high load fluctuation and respond to load changes much faster than the single drum boiler. The SZL series biomass steam boiler uses reciprocating fire grates to move feed stock through the boiler. The large volume of water availability in the double drum biomass steam boiler makes it adoptable for large load changes. The mud drum is the lower drum in a boiler. The steam drum is the upper drum of a boiler where all of the generated steam is collected. The mud drum and water tubes are filled completely with water, while the steam drum is only partially full.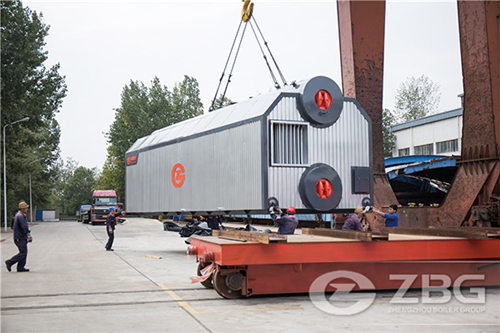 2. 10 ton DZL series chain grate boiler
  The 10 ton DZL series single drum boiler consists of water tube and fire tube sections. The burning gases leave the water tube and travel through horizontal pipes inside the fire tube. Each tube is surrounded by water, and evaporates as the heated gas travels and doubles back through the tubes. Single-drum, single gas pass unit, pressurized operation, with membrane wall construction, furnace nose arch, and economizer and air heater for economical heat recovery. The boiler uses spirally corrugated tubes, complete auxiliaries, mechanized coaling and slag tapping, convenient operation.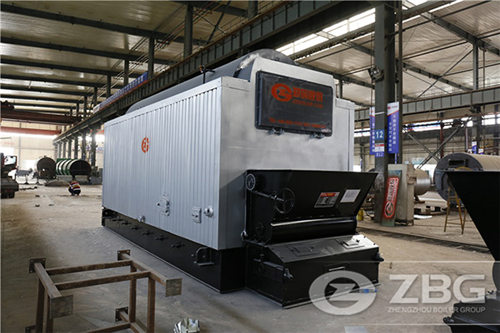 We provide our customers in Myanmar with detailed information on our 10 ton biomass steam boilers. Customers can tell their customer service staff about their needs, and our technicians can tailor the boiler solution for you.
Get An Instant Quotation
For all inquiries, please fill in the form below (* are required) to send us a brief message, and we will get back to you as soon as possible.