DHX75-3.0 Coal Fired Boiler Parameters and Price
2018-08-01 14:58:18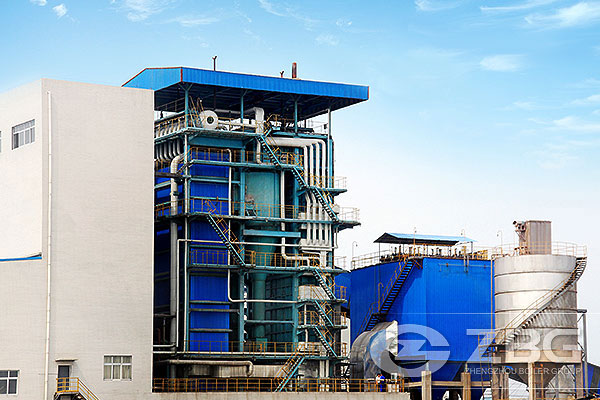 Steam boiler DHX is a kind of coal-fired boiler and also a circulating fluidized bed boiler with a model of DHX, indicating a single drum (D) horizontal (H) circulating fluidized bed (X) boiler. DHX75-3.0 indicates a 75 ton DHX series CFB boiler with a pressure of 3.0MPa. Such a boiler is usually expressed as a 75 ton CFB steam boiler for power generation or large industrial concentration of steam supply. As for fuel, because of the wide applicability of fuel in DHX coal fired steam boiler, anthracite, bituminous coal, lean coal and lignite can be burned, and the CFB boiler has the potential of low cost desulfurization and denitrification in the combustion process. The current CFB technology can effectively control sulfur dioxide and nitrogen oxidation through furnace combustion.
75 ton CFB boiler has less nitrogen oxide production at low temperature. Compared with other desulfurization and denitrification technologies, the cost of desulfurization in the furnace is low by using limestone as a desulphurizing additive. In addition, the furnace can also mix biomass, slime and municipal waste to achieve the adaptability transformation of old boiler.
DHX75-3.0 circulating fluidized bed boiler technical parameters: rated evaporation capacity of 75t/h, rated steam pressure 3.0MPa, rated steam temperature of 204℃, water temperature 104℃. As for the price of a 75 ton DHX SERIESCFB coal-fired boiler, its full investment will be at least several million.
If you want to learn more about DHX75-3.0 coal fired boiler parameters and price, please consult our online customer service.
Get An Instant Quotation
For all inquiries, please fill in the form below (* are required) to send us a brief message, and we will get back to you as soon as possible.