Which Types of Boilers Used in Paper Mill
2018-05-16 15:55:42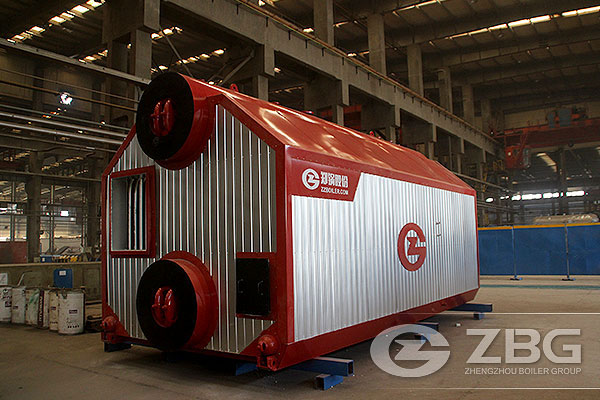 The boilers used in paper mill production lines usually have two functions. One is, the boiler supplies steam for paper mill, and the other is power generation. The tonnage of a steam boiler in a paper mill is usually over 20 tons. If there is power supply at the same time, it needs lager capacity.
Type selection of boiler in paper mill:
(1) Gas steam boiler in paper mill
SZS condensing low nitrogen gas boiler series:using staged combustion and FGR flue gas recirculating low nitrogen combustion technology, the emission of NOX can be reduced to less than 27 mg / m3, which not only fully meets the requirements of low nitrogen emission standard (30 mg/m3), but also reaches the advanced level of low nitrogen emission combustion technology.
(2) Coal fired steam boiler in paper mill
a. Large capacity corner tube chain grate boiler: it has the advantages of reliable water circulation, high efficiency combustion, low pollution emission and so on. It is an energy-saving product of large capacity layer burning chain grate boiler.
b. Circulating fluidized bed coal-fired boiler: Based on the energy saving circulating fluidized bed combustion technology, the energy-saving circulating fluidized bed boiler of ZBG overcame two problems of the high power consumption and wear.
(3)Biomass steam boiler in paper mill: a large boiler adapted to straw, palm shell, rice husk, etc., which avoids or solves the problem of ash accumulation and slagging in the process of biomass combustion and heat exchange. The flue gas emission meets the relevant environmental standards, and the ash content of carbon is low, which can realize the comprehensive utilization of fly ash.