Flue Gas Waste Heat Boiler for Fertilizer Plant
2018-10-19 11:00:33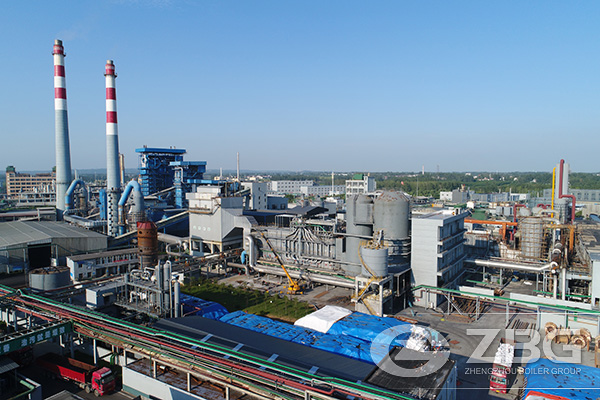 In the process of fertilizer production in chemical fertilizer plants, the development and utilization of waste heat has great potential, especially the waste heat recovery system of blowing gas. The task of the recovery system of waste heat boiler with blown gas in chemical fertilizer plant is to use the blown gas of the gas-making furnace itself as fuel, and produce steam by the waste heat boiler itself, so as to realize the self-sufficiency of the gas-making steam and achieve the multiple purposes of energy saving, consumption reduction and environmental protection.
ZBG's three waste mixed combustion boiler and blown-air waste heat boiler developed according to the characteristics of waste gas from chemical fertilizer plant are ideal energy-saving equipment for chemical fertilizer and chemical industry. There are mainly two types of natural circulation waste heat boilers, vertical and tunnel kiln horizontal. The waste heat boiler is a typical energy-saving equipment for chemical circular economy, which has great economic and environmental benefits for the enterprise.
ZBG waste heat boiler used in chemical fertilizer plant has short installation period, low cost and high safety. Really achieve safety, environmental protection, increase production, high efficiency, economy, which is the best choice of chemical fertilizer plant waste gas recovery and utilization. If you want to know more about the price and technical parameters of waste heat boiler for chemical fertilizer plant, you can consult our online customer service.
Get An Instant Quotation
For all inquiries, please fill in the form below (* are required) to send us a brief message, and we will get back to you as soon as possible.