The Body Structure of Industrial Boiler
2019-01-03 08:47:56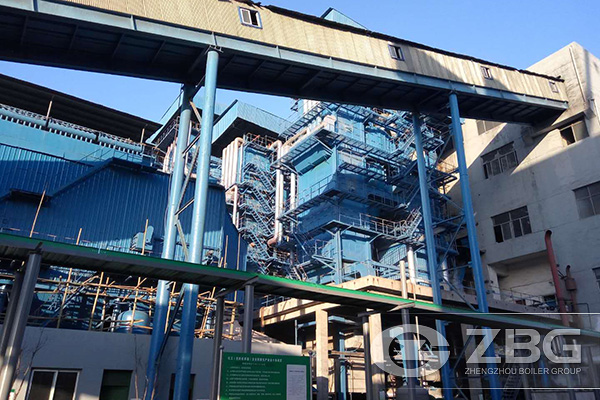 The existing industrial boilers in China can be basically classified into three types: water tube type, water-fire tube type and boiler shell type (i.e. fire tube type) in terms of heating surface structure or "boiler" part.
Water tube boiler
There are basically two types of water tube boilers: the longitudinal arrangement of the drum and the transverse arrangement of the drum. The so-called longitudinal arrangement refers to the parallel position of the axis along the length direction of the boiler drum and the line of sight of the boiler drum when people stand in front of the furnace. The so-called transverse arrangement is that the axis of the boiler drum along the length direction is perpendicular to the view of the pot drum from the front of the furnace.
Typical double drum vertical chain furnace (SZL series) is also called "D" type. Its furnace features that the height of combustion chamber is close to the overall height of the boiler, and can make full use of and give full play to the characteristics of combustion chamber which is beneficial to combustion. The flue gas is scoured horizontally through convective heating surface.
Typical double drum horizontal chain furnace (SHL). This kind of boiler is suitable for larger capacity of more than 10 tons. The flue gas flow is more uniform along the furnace width.
Water-Fire Tube Boiler
Water-fired tube furnace is mainly formed by adding water wall on the basis of horizontal externally fired tempering tube furnace. Typical water-fire tube fast-loading chain grate(DZL)
Shell Boiler
The shell boiler is a kind of boiler in the field of fire tube. Such as vertical horizontal fire tube, horizontal water tube, horizontal fire drum, horizontal external fire tempering tube, horizontal internal combustion fire tube boiler, etc. (for example, WNS series oil and gas boiler).
Get An Instant Quotation
For all inquiries, please fill in the form below (* are required) to send us a brief message, and we will get back to you as soon as possible.