35 Ton Per Hour Industrial Coal-fired and Biomass Power Boiler for Bangladesh Paper Mill
2021-10-01 08:45:37
Dear Sir
We are very much interested to set up a Paper Mill in Bangladesh. We want to produce Electricity in our plant by using Coal, Pulp Waste
& other Bio-mass as fuel of the Steam Turbine.
Our requirements :
Steam production - 35 Ton
Steam to be use in Turbine and Pulping
Electricity production : 10 MW
Fuel to be use : Coal, Pulp Waste, Bio-mass
Please know your details as early as possible.
With best regards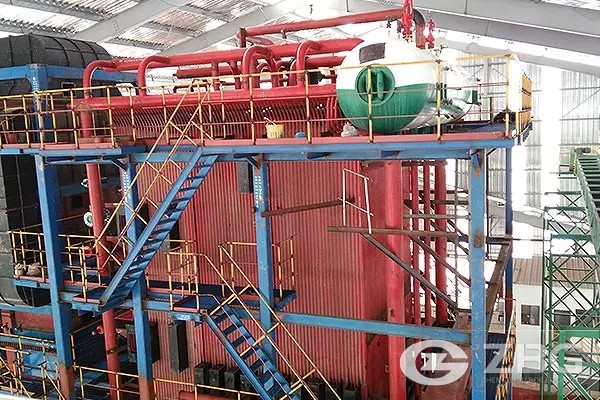 35 Ton Per Hour Industrial Coal-fired and Biomass Power Boiler
Dear Sir
I am very pleased to receive your email. ZBG produces 35-ton steam boilers for paper mills. The 35-ton coal-fired and biomass fired steam boiler has always been our best-selling furnace type, and we have many projects in the world that we can investigate.
India 35t Circulating Fluidized Bed Power Plant Boiler
Mode:CFB power plant boiler
Capacity:35 tons
Application:Thermal power plant
To promote the production and change the present situation of the power supply shortage, a thermal power plant of India ordered a 35 ton CFB power plant boiler from our company, which is of high efficiency and energy saving. The workers of our company had speed up the progress of production and installation, made the equipment installed and put into use in time.
Rated steam capacity: 35t/h
Rated steam pressure: 3.82MPa
Rated steam temperature: 450
Feed water temperature: 104
Design fuel: lignite coal
CFB power plant boiler advantages
The CFB Power Plant Boiler has many advantages, such as coal saving, low wear, low resistance, high efficiency and environment protecting. Patented automatically adjusted back feeder and super high efficiency cyclone separator can largely save power consumption for customers. Advanced membrane water wall structure improves the efficiency. Under the operation conditions of low chamber air pressure, can save more than 5% power consumption. There is almost no wear and tear on the heating surface, the annual running time was up to 8000hours, which can ensure the electricity use of production and life.
Get An Instant Quotation
For all inquiries, please fill in the form below (* are required) to send us a brief message, and we will get back to you as soon as possible.