25 ton Chain Grate Heating Boiler
2016-11-29 08:56:50
In Nov 11, 2016, Tibetan TV reported a heating project ceremony in Ali. High capacity and high pressure boilers are the needs of the power plants and heating centers, the inevitable trend in boiler market. They represent highest level technology on boiler design and manufacturing. Three sets of coal fired chain grate boiler manufactured by our ZBG company put into service in Nov. 25 ton heating boiler, with SZL series, is a kind of chain grate hot water boiler. These 3 sets of hot water boilers ordered by local government can solve 25,000 people heat problem.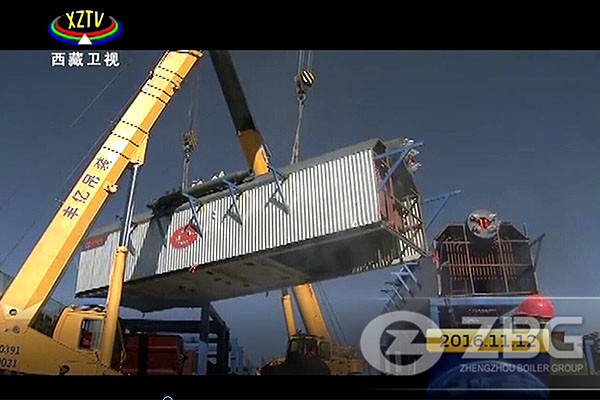 Those three sets of hot water boiler, burn coal fuel, with movable grate technology, lowering coal leakage rate and enhancing combustion. They adopt high technology on fuel combustion, imported burners, lower nitrogen oxide emission.
ZBG company strictly followed national standard in boiler and pressure manufacturing, focuses on both work efficiency and environment protection. Now, winter is in full gear for the northern hemisphere, our Ali heating project just started. We believe safely hot water boiler service, stably heating supplying, people in Ali, Tibet will stay warmer and happier.
Get An Instant Quotation
For all inquiries, please fill in the form below (* are required) to send us a brief message, and we will get back to you as soon as possible.