power plant boilers manufacturers
2019-07-19 17:47:12
  A power plant boiler refers to a boiler that is mainly used for power generation or cogeneration, and generally refers to a boiler with a large capacity and a rated working pressure of 3.8 MPa or more. ZBG has more than 70 years of boiler manufacturing history and is one of the largest power plant boiler manufacturers in China. ZBG could produce various power plant boilers that can burn a wide range of hard coals, lignite, and oil/gas, and Circulating Fluidized Bed (CFB) for both conventional and difficult to burn fuels. ZBG specializes in the building of power plant steam boilers with an output of 20 to 440 tons of steam per hour at a maximum working pressure of 11 MPa, designed for all types of power-plant fuel(coal, biomass, natural gas, oil, coke oven gas, blast furnace gas, waste heat).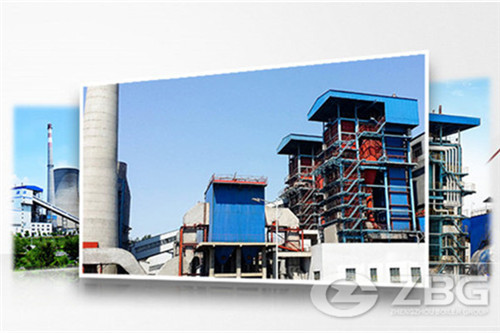 1. ZBG oil gas power plant boiler
  ZBG has successively developed a series of oil and gas power station boilers with evaporation parameters ranging from 20t/h to 130t/h and boiler parameters including medium pressure and high pressure. The boiler has a high boiler thermal efficiency, which simplifies the arrangement of the burner, smoke and wind system. The boiler can burn coke oven gas, blast furnace gas, natural gas and heavy oil fuel.
  2. Coal/biomass power plant boiler
  Biomass/coal-fired power station boilers mainly include corner tube chain grate boilers and circulating fluidized bed boilers. Our circulating fluidized bed boiler is a new type of boiler with high efficiency and low pollution. The furnace adopts a circulating fluidized bed combustion mode, and the coal type has good adaptability, can burn bituminous coal, anthracite coal, lean coal, and can also burn low calorific value fuel such as lignite and coal gangue. The combustion efficiency can reach 95-99%, especially when burning high-sulfur coal, by adding a certain proportion of limestone to the furnace, the SO₂ emission can be significantly reduced, and the NOx emission can be effectively reduced by using the staged combustion technology.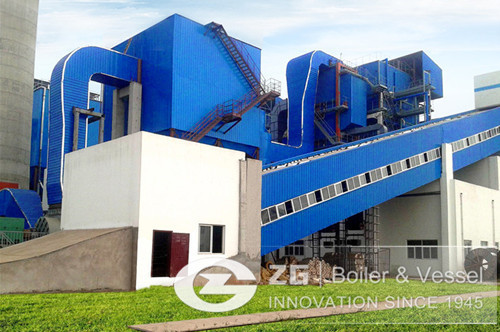 3. waste heat boiler for power plant boiler
  The superheated steam produced in the waste heat boiler is typically available at 25-110 bar pressure for utilization with nearby steam users. Steam boilers are utilized in a range of different gas applications with this being a popular solution for carbon industry, steel industry, glass manufacturing industry, chemical industry, etc.
Get An Instant Quotation
For all inquiries, please fill in the form below (* are required) to send us a brief message, and we will get back to you as soon as possible.