Can Rice Husk Boiler Be Used in Oilfield
2016-03-09 10:24:00
During the oilfield production, an oilfield boiler undertakes the task of heating the oil temperature in the pipeline and supplying heat for workers there. For a long time, people use coal fired boiler in the oilfield, while coal firing brings heavy environment pollution. Nowadays the clean boiler is gradually replacing the traditional boiler, and rice husk boiler is one popular choice.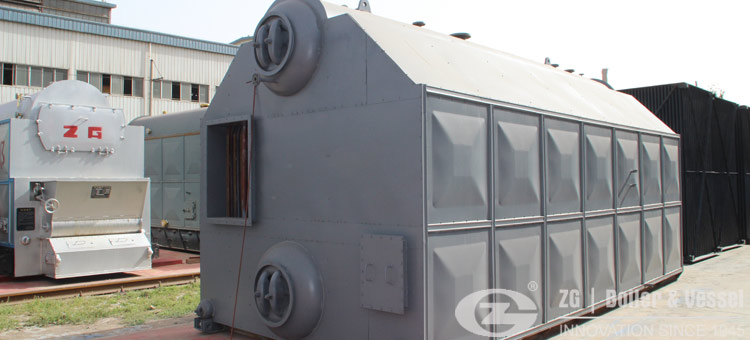 Rice husk or rice hull is the outmost layer of the paddy grain that is separated from the rice grains during the milling process. In Asia, about 770 million tons of husk is produced annually. Through simple process, the rice husk can be used as boiler fuel in many areas, like oilfield, food processing, hospital, rice mill, paper plant, etc.
SZL series is the typical type of rice husk hot water boiler. A rice husk boiler has fairly high thermal efficiency, the sulfur content is less 0.2% sulfur content, so no need to equip desulfurization equipment, reducing costs as well as protecting the environment. And the rice husk boiler can fully combust producing slag with 2% carbon content and potassium oxide content, so the rice husk slag can be collected and reused in fertilizer.
Hot water boiler in oilfield
Cold day is coming, and many companies are choosing hot water heating boilers. We offer a wide range of hot water boiler, like gas oil heating boiler,vacuum hot water boiler for heating, coal and biomass hot water boiler, CFB hot water boiler, etc. Welcome to get the hot water boiler price here!
Get An Instant Quotation
For all inquiries, please fill in the form below (* are required) to send us a brief message, and we will get back to you as soon as possible.