Features of Horizontal Boilers
2021-08-18 08:55:27
1. Large water capacity, high thermal efficiency, fast steam production, sufficient steam, long service life, equipped with high-quality brand-name burners and pressurized water feed pumps, sufficient combustion, timely water supply, and low noise.
2. Optional computer controller with self-diagnosis function, automatic shutdown and sound and light alarm when the operation is abnormal, indicating the fault code, and convenient for maintenance.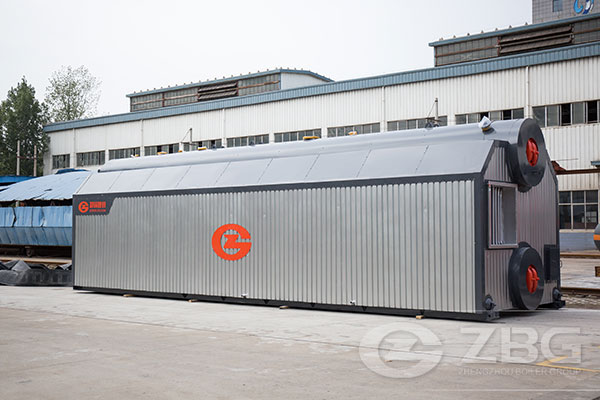 3. The protection device is complete, and the burner can be equipped with a purge device after high temperature, which is safe and reliable. Equipped with high-quality safety valves, pressure regulators, low water level and overheat protection and other multiple protection devices to ensure the safe operation of the boiler.
4. Compact structure, small footprint, elegant shape and bright color.
5. Small-scale tubular type 30-300kg/h adopts vertical two-pass, 500-1000kg/h adopts vertical three-pass.
6. High efficiency and energy saving: The structure of the furnace body is optimized, and the heating area is large, especially the three-pass boiler has high thermal efficiency, fast gas production and long service life. Optional high-quality brand-name burners and pressurized feed water pump, full combustion, no pollution, timely water supply, low noise.
Want to know more details about horizontal boilers? Welcome to consult online customer service, or directly call +86 177 1999 3430, ZBG Boiler Group will serve you wholeheartedly!