Energy-saving Renovation Plan for CFB Boilers
2021-08-20 08:47:32
Although the circulating fluidized bed boiler adopts the clean coal combustion technology with the highest degree of industrialization, the fluidized bed boiler whose emission does not meet the national standard still needs energy-saving transformation. What are the options for energy-saving transformation of circulating fluidized bed boilers?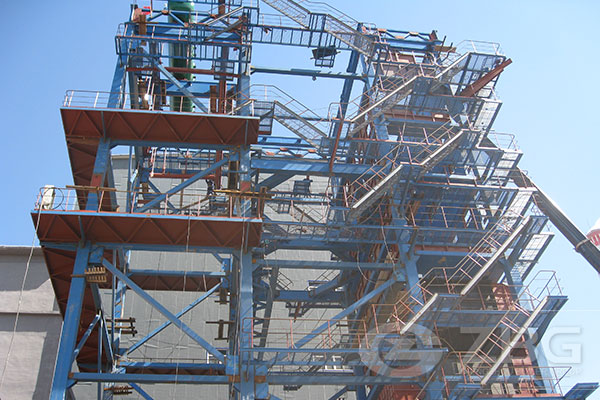 1. Install fuel economizer.
After the fuel of the combustion equipment is treated by the economizer, the fuel can be saved by 4.87% to 6.10% due to the increased combustion efficiency, and it is obvious that the flame is bright and dazzling, the black smoke disappears, and the furnace is clear and transparent. Thoroughly remove the coking phenomenon of the burning nozzle and prevent re-coking. The phenomenon of residue accumulation on the furnace wall due to insufficient fuel combustion is eliminated, and the effect of environmental protection and energy saving is achieved. Installation location: Installed between the oil pump and the combustion chamber or nozzle, and the ambient temperature should not exceed 360°C.
2. Install condensing gas boiler energy saver.
Reducing fuel consumption is the best way to reduce costs. The condensing gas boiler economizer can be directly installed in the existing boiler flue to recover the energy in the high-temperature flue gas and reduce fuel consumption. The economic benefits are very obvious. At the same time, the condensation and absorption of water vapor, the nitrogen oxides, sulfur dioxide and other pollutants in the flue gas can reduce pollutant emissions and have important environmental protection significance.
3. Adopt condensing waste heat recovery boiler technology.
The condensing waste heat recovery boiler reduces the exhaust gas temperature to 50-70°C, fully recovers the sensible heat in the flue gas and the condensation latent heat of water vapor, and improves the thermal efficiency; the condensed water can also be recycled.
4. The heat pipe waste heat recovery technology is adopted at the tail of the boiler.
Waste heat is energy that has not been used in energy utilization equipment under certain economic and technical conditions, that is, excess and wasted energy. It includes seven types:
Waste heat of high-temperature exhaust gas;
Waste heat of cooling medium;
Waste heat of waste steam and waste water;
Waste heat of high-temperature products and slag;
Waste heat of chemical reaction;
Waste heat of combustible waste gas and waste materials;
Waste pressure of high-pressure fluid.