Structural Features of Circulating Fluidized Bed Boilers
2021-08-20 09:20:16
1. The boiler structure is a (single) double-drum horizontal natural circulation boiler.
2. The outlet of the furnace is equipped with a parallel high-temperature cyclone separator, which is stable in operation and high in separation efficiency.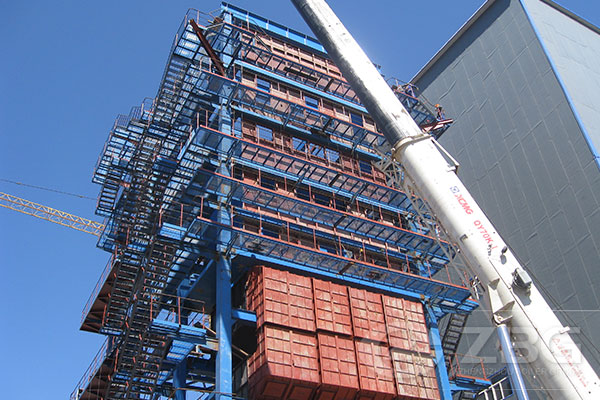 3. Cyclone throat pipe made of imported heat-resistant steel, resistant to high temperature and abrasion.
4. The material return device adopts two small U-shaped valves to implement double-point material return. For example, the furnace return material is evenly distributed, and it will not form a local accumulation on the air distribution plate and affect the fluidization quality.
5. U-type feeder, the feed volume and return volume are automatically balanced, and there is no need for manual adjustment during operation.
6. The water-cooled wall pipe and the smoke window pipe in the lower part of the furnace are wound with heat-resistant steel wire to ensure the service life of the heated surface.
7. The heating surface of the buried pipe is not arranged inside the furnace, and there is no problem of abrasion of the buried pipe.
8. The fluidized bed furnace, cyclone separator and other parts are all made of fluidized bed wear-resistant shaped bricks and fluidized bed wear-resistant castables to ensure the long-term safe operation of the boiler.
Get An Instant Quotation
For all inquiries, please fill in the form below (* are required) to send us a brief message, and we will get back to you as soon as possible.