8 ton coal boiler for a South African shoe factory
2019-07-05 17:17:16
  A South African shoe factory contacted us by seeing our website online. Tell us about their needs. They need to buy an 8 ton coal-fired steam boiler for production. The Shoes factory is a professional company specialized in Footwear based in South Africa for more than 8 years.
  The use of steam boilers is ubiquitous, and every industry, every field, steam boilers have a foothold. It is very common for shoe factories to use coal-fired steam boilers. There are many models available for the coal-fired steam boilers in the shoe factory. We recommend the 8 ton DZL coal-fired steam boiler to the South African shoe factory customer.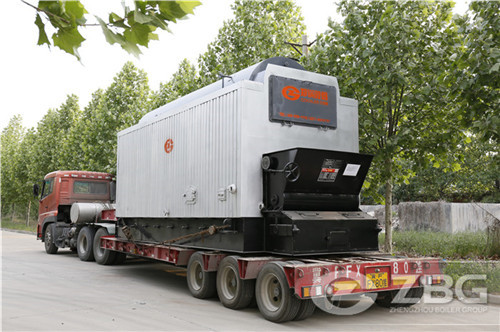 The features of 8 ton coal boiler for a South African shoe factory
  DZL series coal-fired steam boiler is a new type of fourth-generation horizontal water-fire tube package type chain grate boiler developed by ZBG. This product is a national patent product and has won the National Excellent Quality Award of the Ministry of Electrical and Mechanical Services. The boiler body is a single drum type coal fired steam boiler, there are left and right double rows of fire pipe bundles inside the boiler cylinder to form convection heat receiving surfaces, the boiler cylinder to form convection heat receiving surfaces, the boiler cylinder and water-cooling walls at both sides shape the furnace radiation heat receiving surfaces; the combustion equipment uses light chain grating; exit shop in whole machine & quick fitting type.
Get An Instant Quotation
For all inquiries, please fill in the form below (* are required) to send us a brief message, and we will get back to you as soon as possible.